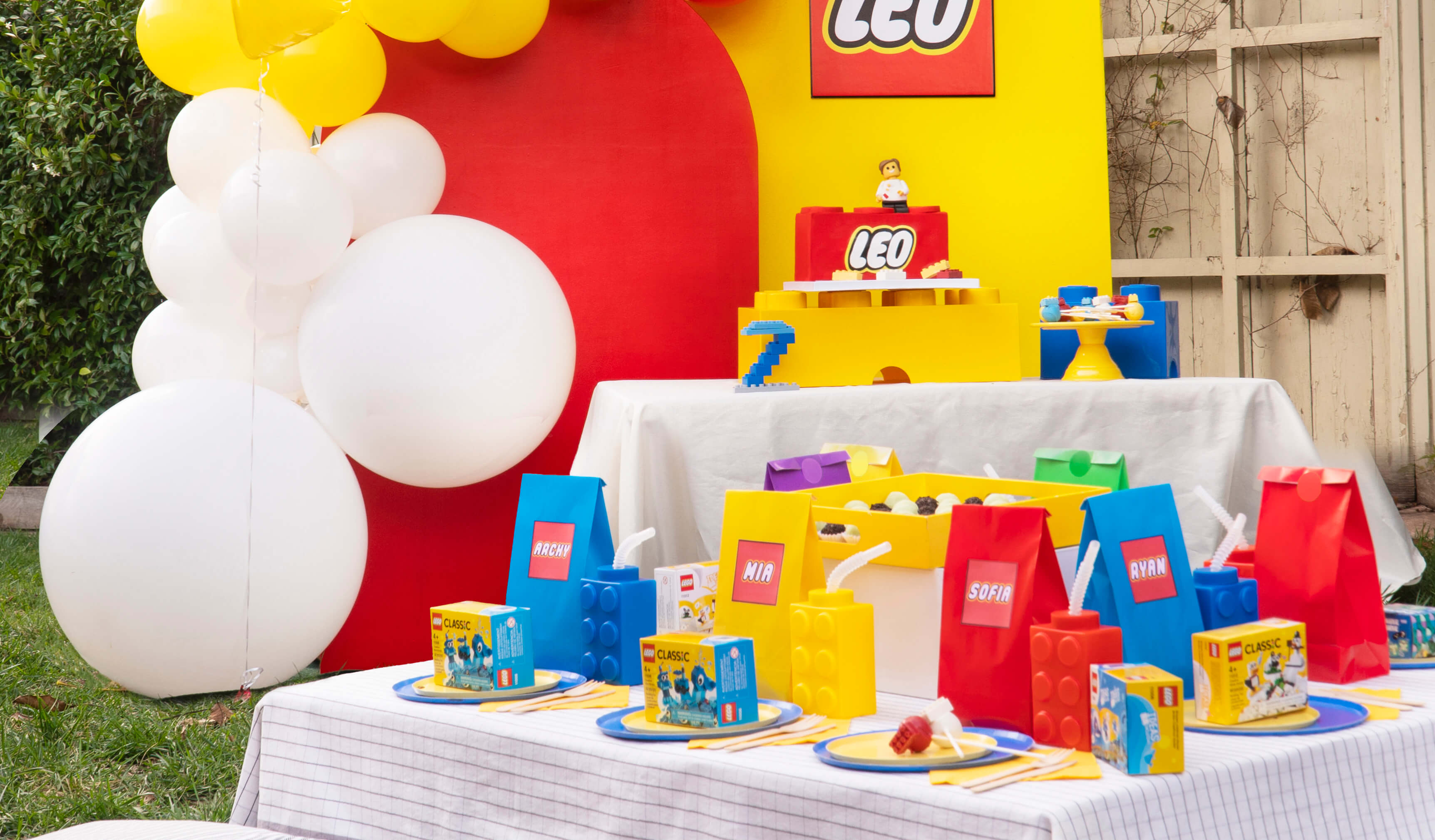 Modern Lego Themed Birthday Party
Everything is awesome!🎵🙌 I don't think I've met a kid that does not like Legos! My boy, Leo has been obsessed with Legos since he was a toddler. He enjoys building along with the instructions, taking them apart and rebuilding them free-style. Especially during the pandemic, he has definitely honed his Lego skills and become a little Lego Master! So for his 7th birthday, there was no doubt that Lego would be THE theme for his birthday party! We had such an awesome time celebrating my little man's big day and I'm so thrilled to share all the fun details with you today!
Backdrop Decorations 
I've always loved a modern party look for a kid's party so for this party, so for the backdrop, I chose red, white and yellow as the main colors to keep the background streamline and clean. I colored the wooden panels in these colors and incorporated a color-matching organic balloon garland. I designed a 'logo' with Leo's name for the party which was based on a Lego inspired font. How amazing that Leo's name happens to resemble Lego so the logo turned out wonderfully!  
I also set up a small treat table for the cake and cakepops and decorated with Leo's Lego brick storage boxes. Along with the giant yellow number 7 balloon, it makes a perfect scene for photos!
Kids Table
For the tableware for this party, I opted for these colorful yet modern round plates in yellow and blue by Oh Happy Day and used these Lego inspired brick block sippers to bring the Lego theme to life. For each of the little guest, I also customized the goodie bag with their name on it to make it extra special! 
Treats
I worked with the amazing cake artist, Daphne for Leo's birthday cake with this cool design that I had in mind. It had his name on the side and the Lego age label at the corner was customized with Leo's age and date of the party. I absolutely love how it turned out! Look at the little Lego man on the top which resembled Leo (even his outfit)! These fun Lego cakepops were a hit at the party too! 
Lego Display Area
I've also designated an area for displaying Leo's Lego masterpieces and decorated with this red letter banner that spells out "Happy Birthday, Lego Master". He was so proud of all his builds and was so happy to show them to his buddies at the party. 
Party Activities & Piñata 
A fun party isn't complete without a piñata! I like this brick shaped piñata which was a perfect size and matched the color perfectly for the party. Since it's a Lego themed party, I prepared lots of Lego sets for the guests to assemble together and bring home as party favors. 
\
We had such an awesome time celebrating Leo's big day with his friends and made wonderful memories. I hope you enjoy today's post. For all the decorations and tablewares used in the post, you can search them by color on momoparty.com! Until next time!
Xoxo, 
Yao
Vendors:
Event design/planning: Yao Yu & Tai Jung Oliveira of Momo Party
Party goods & decorations: Momo Party
Photography: Momo Party
Cake & Cake Pops: Daphne Ho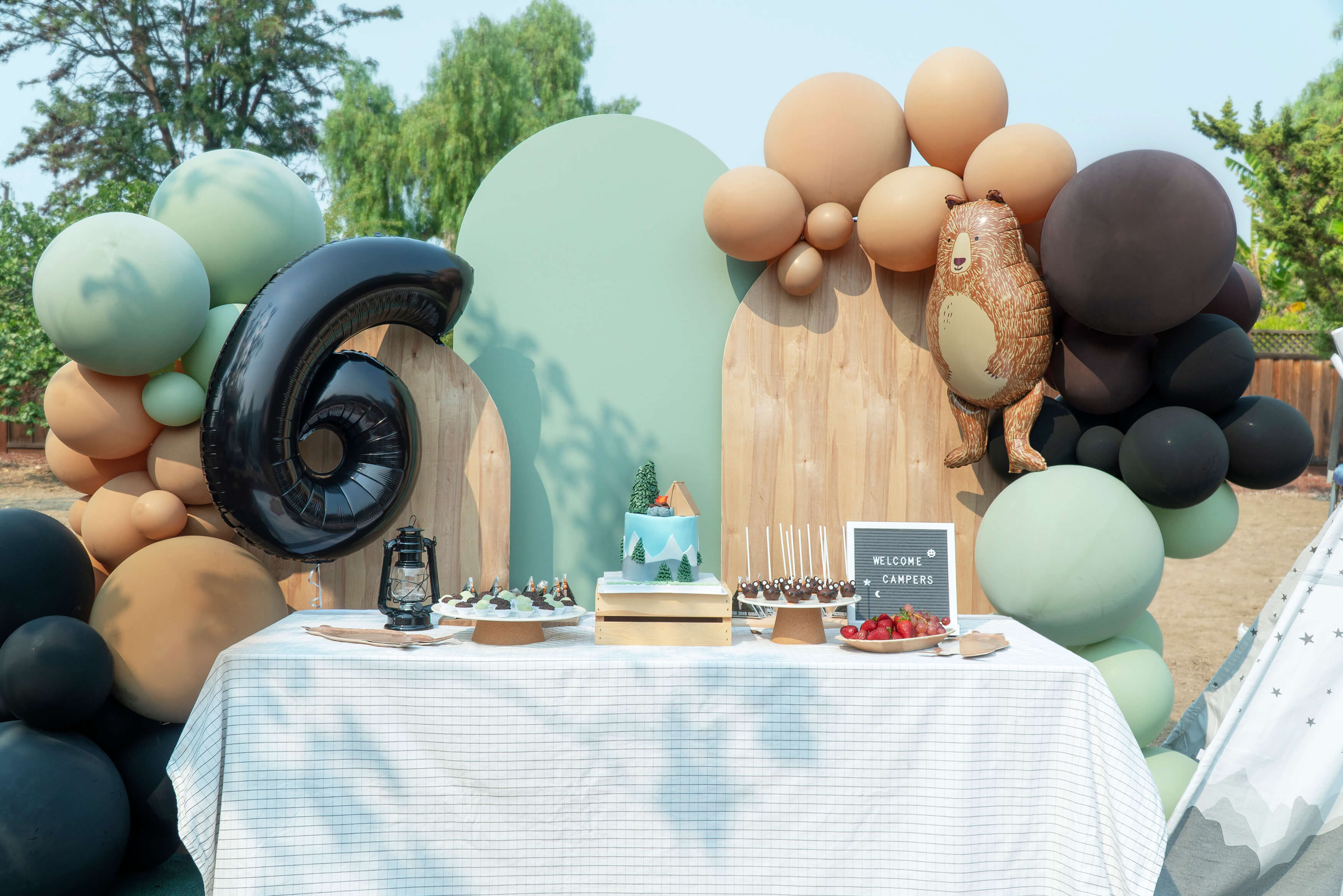 During the pandemic, we were able to explore nature more around our area as a family and that was also when my son developed his love for nature. So when he was turning six, he wanted to go on a ca...
Read more