Easy and Cute Half Birthday Ideas for Your Baby
My baby girl, Zoe just turned 6 months last week! I can't believe how fast time has gone. It feels like yesterday when she was just a tiny newborn baby and now she's sitting up, babbling and eating solid food! It's been such a special time to witness her growth and development the past few months. With our 6-month baby being more engaging with us everyday, I thought it would be such a great opportunity to bring our close family and friends together, especially for those who hasn't seen Zoe in a while, to gather and celebrate this milestone. After all, these special moments of baby's growth are so precious and meaningful. And it would be such a wonderful way to celebrate this occasion with our loved ones before she hits her one year mark.
Party Theme
When it comes to planning my baby's half birthday party, I knew I needed to come up with a party theme and make it special for my girl. Zoe is a fun baby that has an adventurous spirit in her heart. To embrace her wild and adventurous side, I decided on the theme of "Wild & Half Way to One" - an animal themed half birthday party. Since the party is for a 6-month-old, I went with a baby-friendly look which consists of festive colors but in softer shades, along with adorable zoo animals with cute party hats on them as the key animal.
Balloon Decorations
To set the mood for the theme, I created a simple balloon wall with this gold foil balloon set to spell out the theme of the party: Wild & Half Way to One. With some safari animal foil balloons including this adorable cheetah balloon & this baby giraffe balloon, this backdrop wall is beyond cute!
For the main dessert table, I made a balloon cloud with the inspiration of this adorable Animal Parade Party Banner. But I opted for soft color combinations including pastel pink, blush coral and goldenrod to give it a feminine touch. Along with the garland set underneath it by the window, I absolutely love how this turned out!
Tableset & Highchair Decoration
Our Safari Collection has lots of animal themed tableware to choose from. Since this birthday party is for a 6-month-old, when it comes to tableware, I went with items that are more festive but with a lighter color tone, including the Animal Parade Dinner Plates, the Giraffe Side Plates, and these Party Animals Guest Napkins which feature fun balloon design. Along with the basic yellow striped cups and cutlery set, a warm and adorable tablescape was easily done! With spring flower arrangement with the matching colors of soft yellow and blush, this dessert table was simply oh-so-cute.
Since Zoe has been able to sit for a while, I decorated her highchair with this amazing reusable Gold Tinsel Fringe Garland. We've used this fringe garland in many of of our previous events/parties because it's that versatile! I love how it added the glam and festivity immediately for Zoe's highchair - it definitely created a perfect photo opportunity for this little wild baby girl!
Smash Cake & Cupcakes
Since Zoe has started with solid food, I prepared a mini smash cake just to be fun! This Animal Parade Cake Wrap is such a lifesaver for a busy mama like me! I simply ordered a cake from our local grocery store the day before  and topped it with some beautiful pastel rainbow candles. Or you can dress the cake with this set of versatile letterboard cake toppers to spell "HALF" to mark this milestone. On the side, I prepared some cupcakes and topped them with this Safari Animals Cupcake Kit that comes with safari animals toppers with hats & flags on them. How cute are these? I also used the toppers for some finger foods on the side for the guests to enjoy. One other food idea for half birthday party is to make the cake into half, or serve food, i.e. burgers, pizza or hot dogs in half. How fun!
Even though this half birthday party was just an intimate gathering with close family and friends, my heart was so full after putting together a lighthearted yet special celebration for my baby girl that everyone was able to enjoy and remember.
Lastly, when putting together Zoe's half birthday celebration, I came across some more ideas and themes that would work perfectly for baby's half birthday parties that I thought worth sharing. Some examples are:
HALF TIME: football, basketball, soccer, you name it! I will be perfect for a sports-loving family!
SWEET 6 MONTHS: a sweet option for princess loving mamas, or for the sweet tooth. ;)
HALF WAY AROUND THE SUN: a unique and cool space themed celebration.
I hope you like today's post! For more ideas on party themes and themed party supplies, check out our extended collections and pick your favorite for your next celebration. Until next time!
Xoxo,
Yao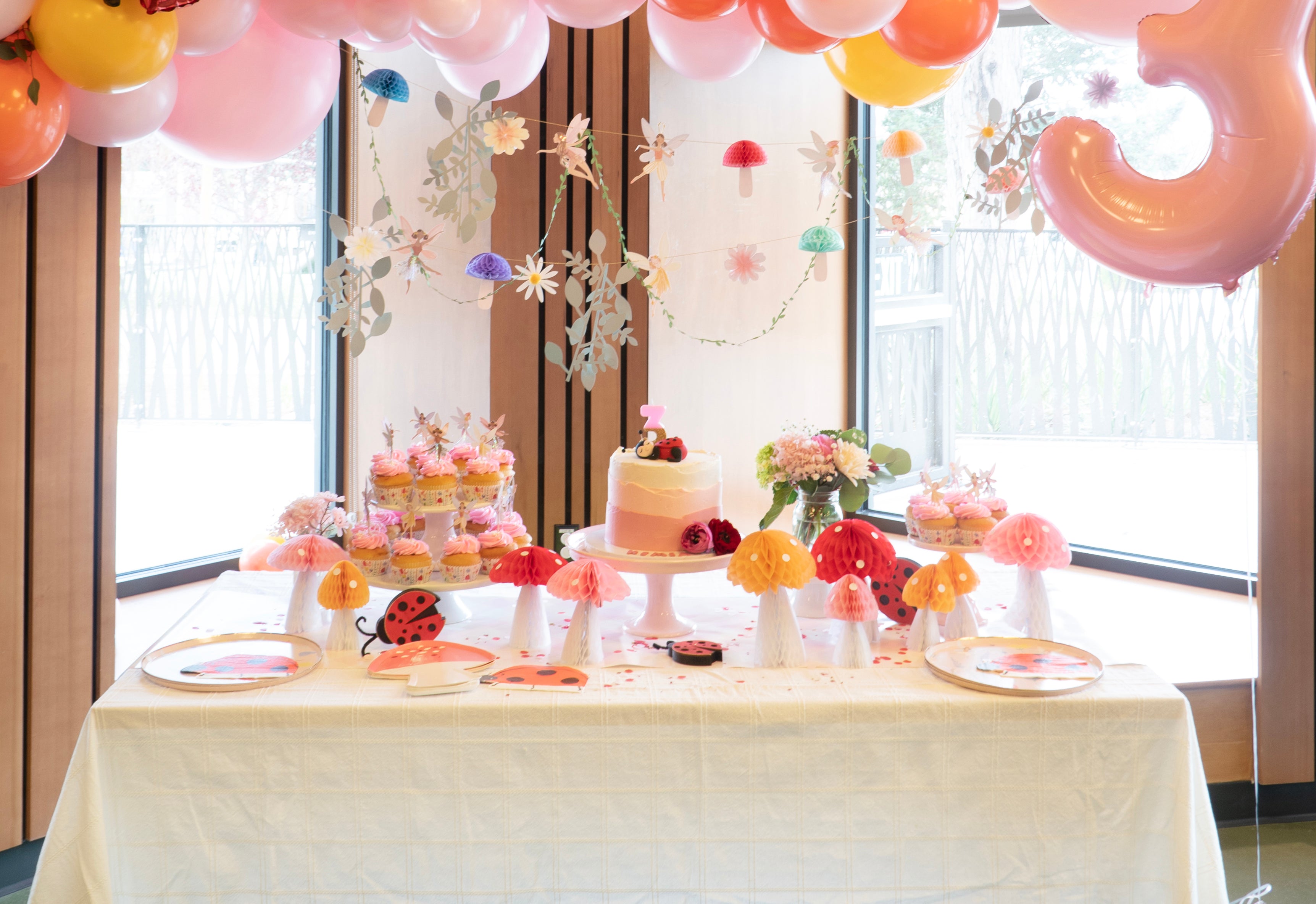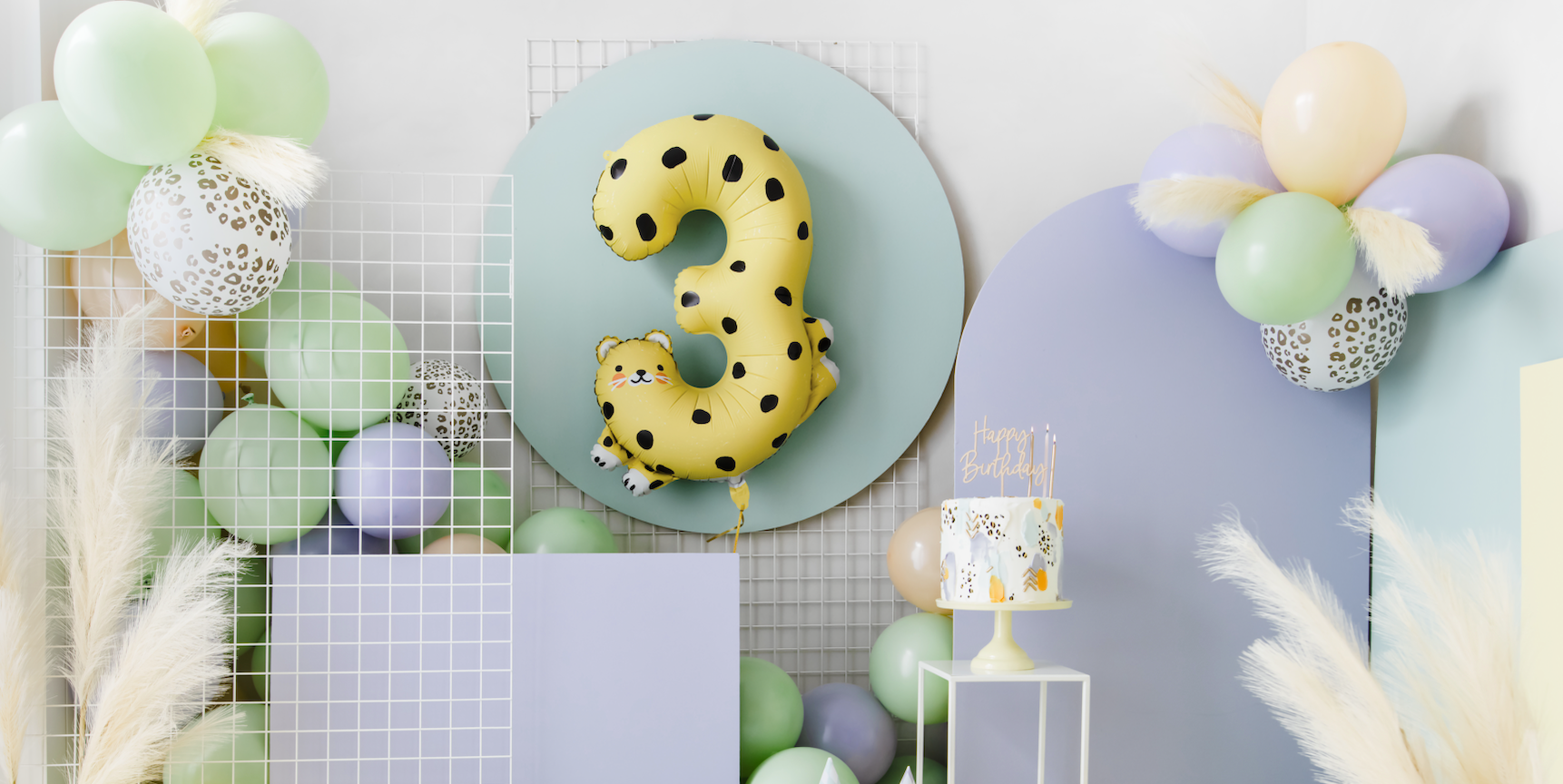 The Best Third Birthday Party Themes
Make your child's third birthday unforgettable with a fun themed party! Check out these creative and popular themes to celebrate this milestone and make your little three-year-old feel extra special!
Read more