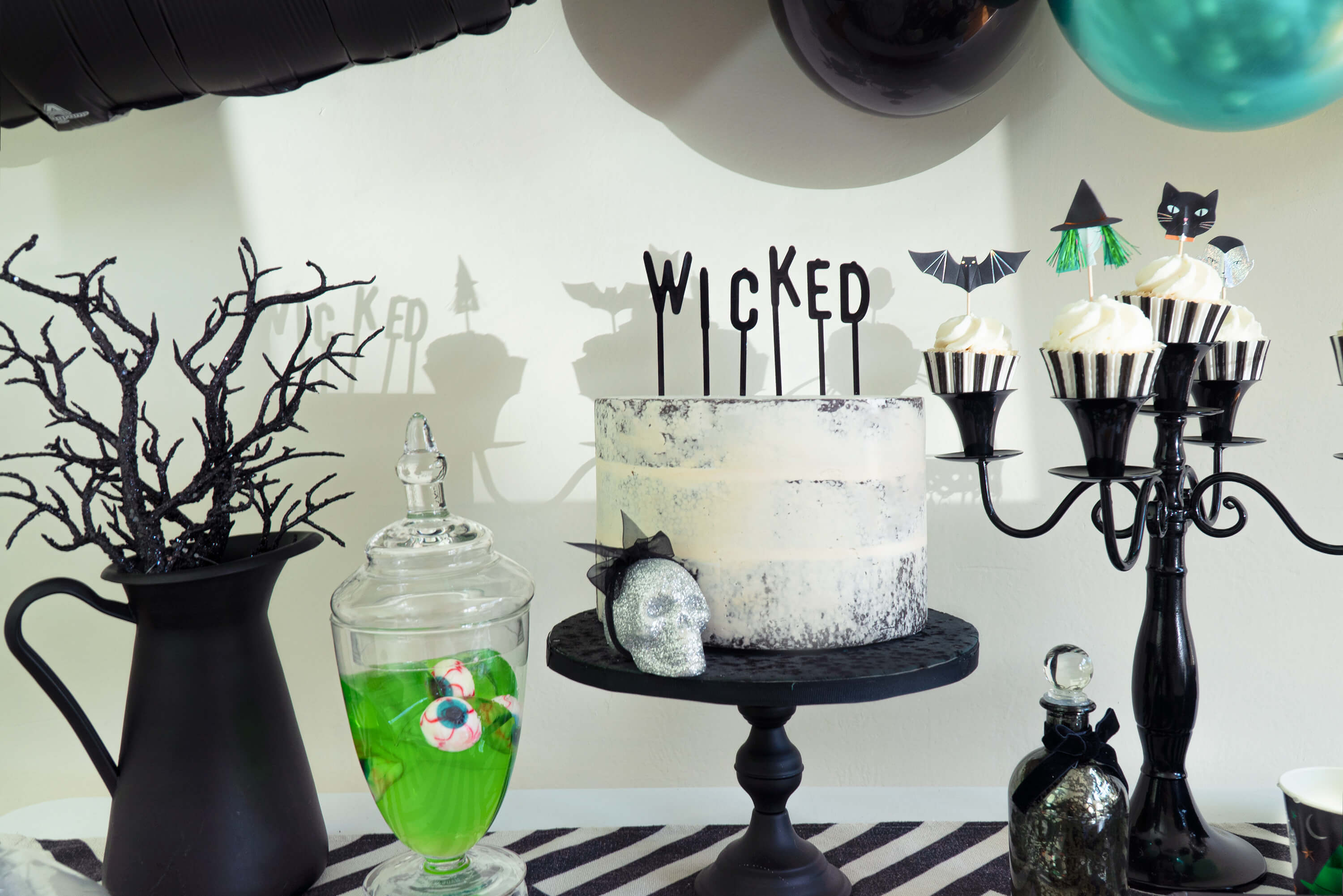 Fun Halloween Ideas for Kids While Social Distancing
It's that time of the year where it's fun to be a little spooky! Halloween 2020 will definitely feel a little different but we can still make it fun and exciting for the littles! Today we're going to share some ideas for a fun and safe Halloween celebration. No matter it's a mini Halloween party at home, a low-contact trick-or-treat or a car parade, be sure to read on for more!
Decorating Themed Rooms
Planning on staying home for Halloween? No problem! You can still make it so much fun for the kiddos! Dress up each of the rooms with different Halloween themes in your house and prepare your kids favorite costumes for an at-home trick-or-treat!
There are so many Halloween elements that you can work into the theme of your room! Don't know where to start? No worries! Check out some of these Halloween party looks that we put together that are just a little bit spooky but a whole lotta fun!
Spooktacular Halloween: Inspired by adorably spooky spiders, this party look is simply too cute to spook! Featuring Halloween designs with a modern twist of neon colors and iridescent foil details, your little ones will surely have a frightfully fun time! 
Boo To You: Pink Halloween or pastel Halloween is here to stay! This Halloween look is perfect for little ones who want a not-so-spooky Halloween! Featuring dreamy pastel colors and adorable ghost themed decorations, this is oh, so boo-tiful! For more party details, check out our blog post here! 
Witch, Please!: This is a perfect set up for a "ghouls night in" with witches of any age! Throw a mini joint adult & kiddo witch costume party with these faboo-lous party balloons in the backdrop. For more party details, check out our blog post here.
Batty Halloween: Classic Halloween colors for your spooky celebration! Simply add on these amazing bat hanging decorations and spiderweb fan and make it extra special!
Home Activities 
Surely there are so many spook-tacular ideas for Halloween snacks and treats, including these witches finger pretzels. They're so easy to make and work perfectly for a witch-themed celebration!
But if you don't have time, these brilliant edible decorating stickers will make you life so much easier! Simply peel and stick them to your baked goods or store-bought cakes, cupcakes, cookies and more! We particular love this set of Franken Faces Stickies. How fun is it to mix and match and create different monster faces for your baking goods!
It's not Halloween without pumpkin decorations! Prepare some paintbrushes, googly eyes, stickers and have fun decorating pumpkins with your kids! If carving pumpkins isn't your jam, bring all the fall viabes to your house with these adorable honeycomb pumpkin decorations that would look so cute for your mantel! 
Trunk or Treat
Have a trunk or treat party in social distancing style can be another safe and fun way to celebrate Halloween! Space out the cars, use these unique balloons or garland from our Halloween Collection to decorate your trunk for a fun time!
Trick or Treat Car Parade
Invite your friends & neighbors for a safe trick or treat car parade party! Have them wear their favorite costumes and pepare a treat table in the driveway with treat bags to hand out to your guests! Decorate your driveway with fun balloons, garlands or signs. And play some fun Halloween tunes to bring all the Halloween fun and excitement. This is also perfect for a boo-thday bash for a Halloween-born little one! 
We hope you enjoy these fun ideas! Don't forget to check out our Halloween Collection. Have a safe Halloween, everyone!
Xoxo, 
Tai & Yao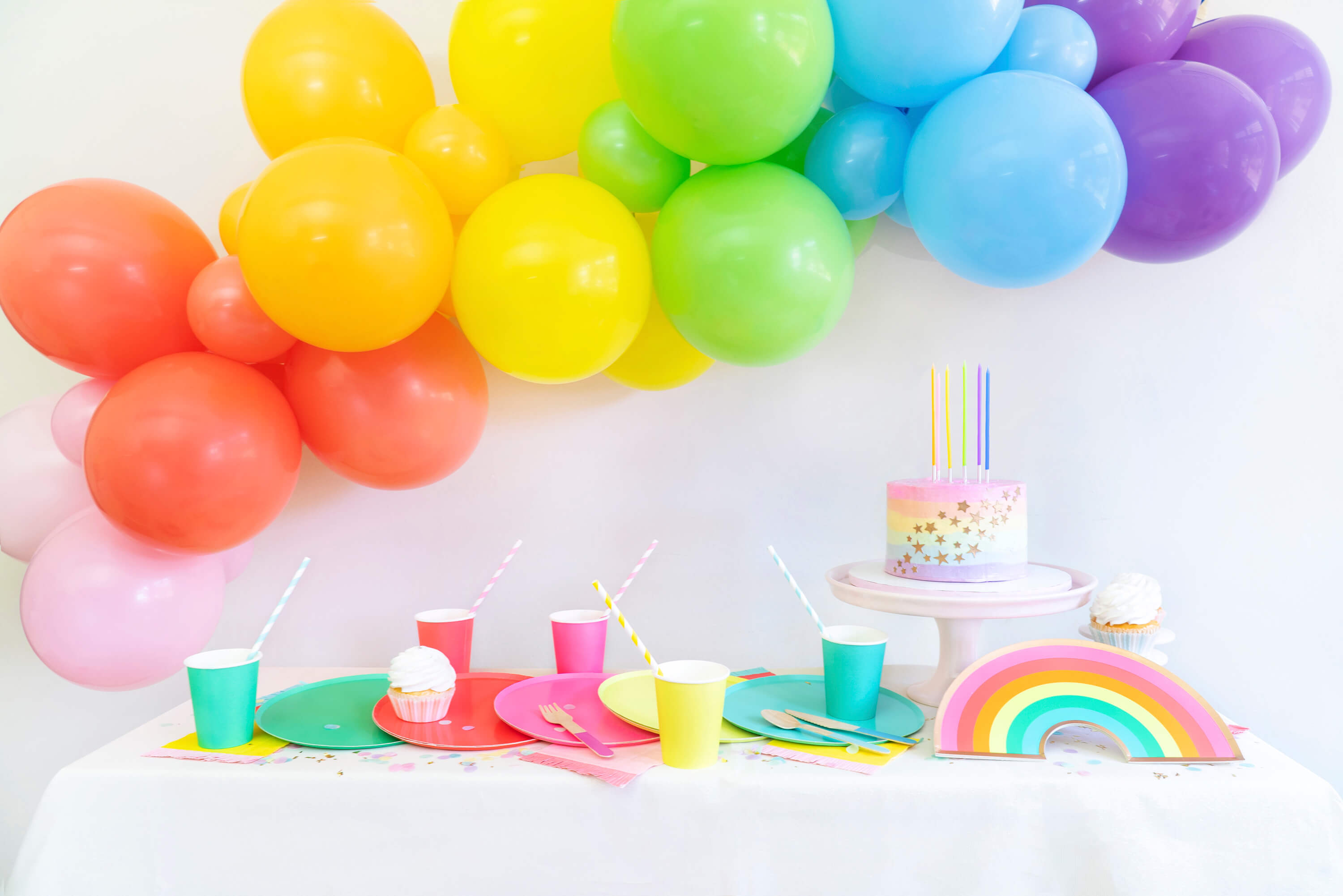 A bright and cheery rainbow party to bring some joy to the quarantine days! Check out all the ideas and tips for your next celebration!
Read more
Halloween Drive-by Boo-thday Bash
A fun yet safe Halloween drive-by birthday party during quarantine. Read on for all the boo-tactic party ideas and tips for kid's birthday celebrations while social distancing!
Read more