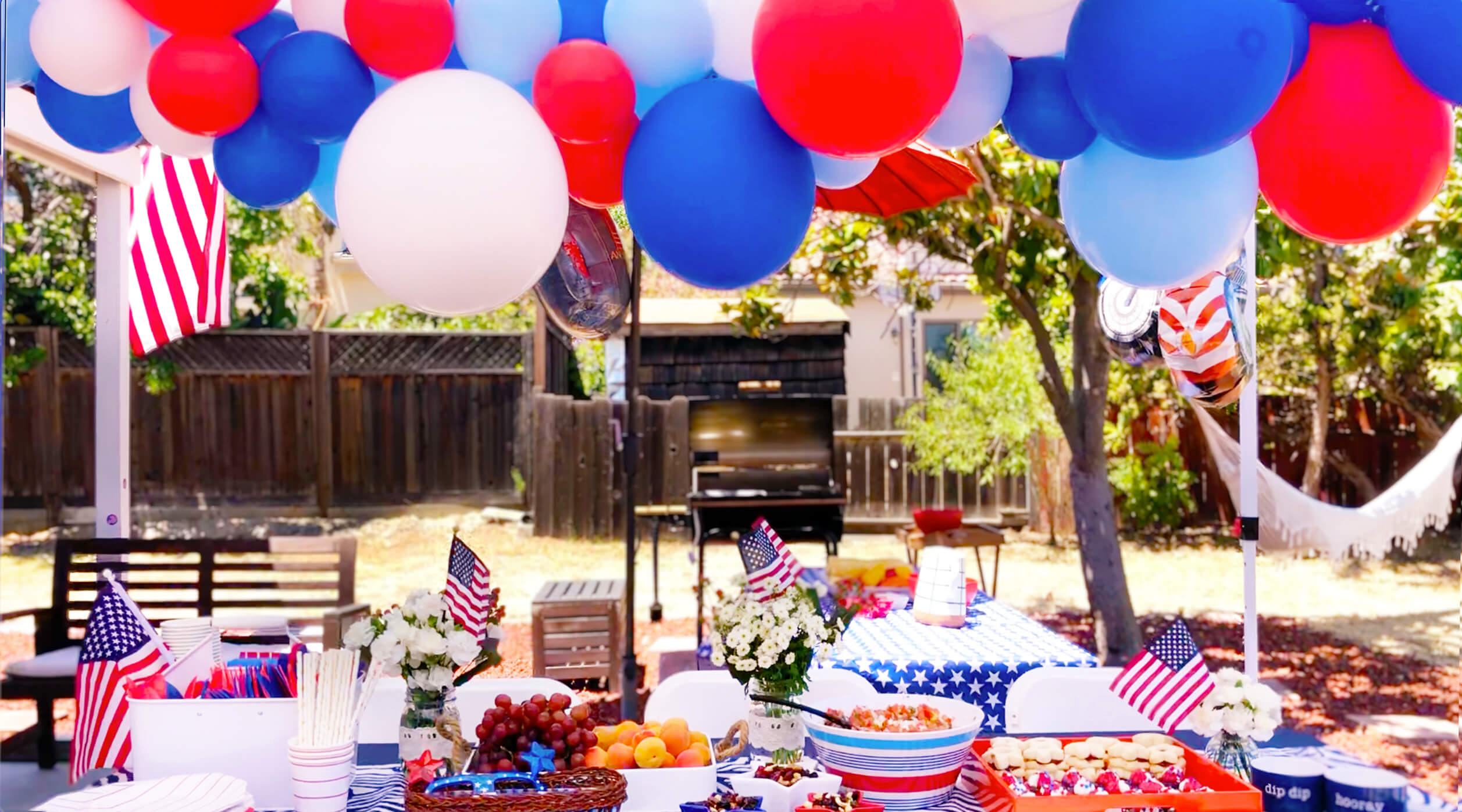 Last year my hubby and I became U.S. citizens so we wanted to celebrate the country's birthday in a big way! We invited our friends and family and hosted a BBQ party in our backyard to celebrate the holiday. As Memorial Day weekend kicked off the unofficial summer season, we thought it would be helpful to share some of ideas to the 4th of July party last year to spark some ideas for your Independence Day celebration this year! 
Yao and I prepare a fun balloon garland the night before and hung them underneath the tent where we serve food and desserts. You can easily re-create this cheery balloon garland using our Nautical Balloon Garland Kit! 
We set up the main table with navy tablecloths with a modern table runner with a fun hand-drawn blue wave pattern. On the table we used red, white and blue themed server ware and these modern tableware with French stripes by Daydream Society from our 4th of July Collection.
For desserts, we got some store-bought 4ht of July cookies and brownies. We've also got tons of apricots from our trees in the backyard so we made some delicious apricot spread for the guests!
Last but not least, Yao made this super yummy summer dish - peach caprese salad that all our guests raved about. Check out the simple recipe below to make yours too! 
Ingredients:  

Peaches

 

Mozzarella, thinly sliced

 

Prosciutto

 

Balsamic vinegar

 

Fresh basil

 

Olive oil

 

Salt

 
Steps: cut the peaches into slices and layer them with the a mozzarella slice, a basil leaf, and a slice of prosciutto. Drizzle balsamic vinegar & olive oil on the dish and sprinkle some salt. You're done! 
The kids played with the trampoline and we paired with their dads for a fun water balloons time before viewing the fireworks. They had a blast!  
Hope you enjoy this! Have a fantastic 4th of July celebration this year and don't forget to check out our 4th of July Collection for all the modern party goods above! 
Xoxo, 
Tai 
8 Most Popular Summer Party Themes
Sun is out, fun is out! Summer is all about fun, friends, and fantastic parties! Whether you're throwing a poolside party, a backyard BBQ, or a chill indoor gathering, we've got you covered! Get re...
Read more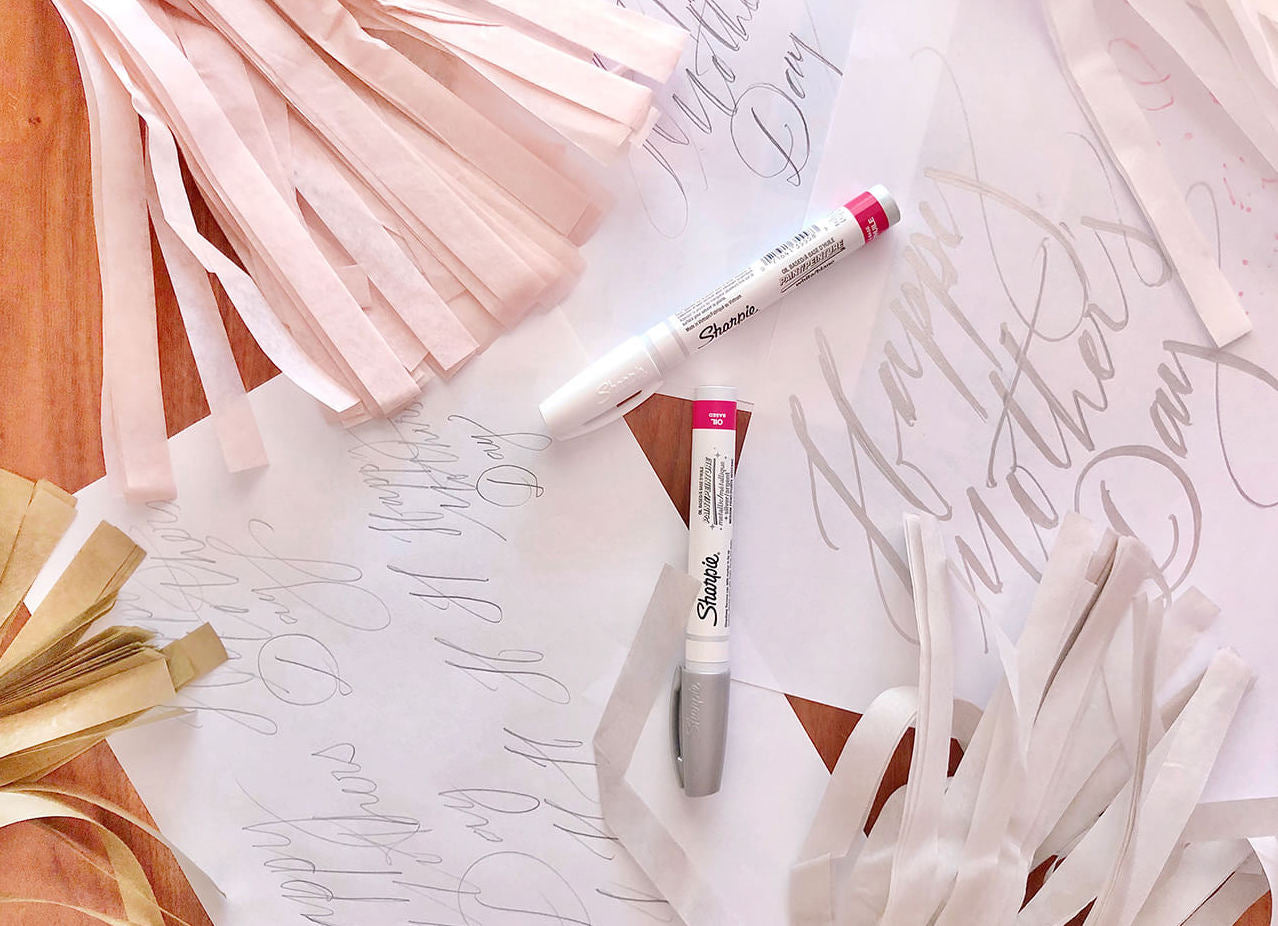 Personalized Foil Balloon Ideas
Balloons bring so much joy to life! Whether it's for the little one's birthday party or a special occasion, where there are balloons, there is happiness!   To celebrate Mother's Day, we created thi...
Read more