8 Most Popular Summer Party Themes
Memorial Day is around the corner which means summer is not far! The weather has becoming so warm in our area, we've even fired up our AC unit a couple weeks ago! We just couldn't help but start planning all the summer fun!
Today we're going to share 7 most popular themes for summer parties! Whether it's for your summer-born kid's birthday, a BBQ get-together with friends and family, or a 4th of July party, read on for all the fun ideas and tips for your next summer celebration!
Summer calls for ice cream!! No doubt this is one of the most popular birthday party themes for the little ones! Set up a sundae bar with different kinds of toppings and sprinkles and serve it with these cheerful YAY ice cream cups for the guests to enjoy. We love the idea of bringing in this adorable ice cream truck filled with delicious treats to your ice cream soiree. Last but not least, add this adorable ice cream toy truck to your table as centerpiece. Your little ones will surely love this! Check out our Ice Cream Collection for more decoration ideas and themed supplies!
No time for siesta, it's time for fiesta! A fiesta themed party is perfect for summertime! With the bright colors and the festive vibes, no wonder it's one of the most popular theme for summer baby's first birthday party! Whether you're hosting a floral themed fiesta or a cactus themed party for a taco Tuesday get-together, check out our Fiesta Collection for all the fun goodies for your summer celebration!
Mermaid Party
Splish Splash, it's a mermaid bash! A mermaid or under the sea is great for a summer celebration! Bring the magic of underwater world by set up a dreamy dessert table filled with shimmery mermaid party decorations and tableware featuring mermaid tales, sea shells and beautiful scales. Check out our Mermaid Collection for more party decoration ideas!
Shark/Under The Sea Party
A shark or sea themed pool party is perfect for creating fun memories of summer. Use these cheery balloons and garland decorations as the backdrop to set the fun sea/pool scene! Serve delicious treats with these jawsome shark shaped platters along with all the adorable under the sea tableware that your little one will love. Lastly, bring these shark hats or these pool party photo props for the little ones have some fun dress-up time! For more sea themed party goods, check out our Sea Friends Collection! 
Pool Party
Summer pool parties are a fantastic way to beat the heat and have fun with friends and family! Hang some bright, festive beach ball balloons and some colorful decorations. Set a table with fun summer themed plates, sunglasses shaped napkins or these Vacay Everyday Napkins that go with delicious summer drinks and we're ready for some summer fun under the sun!
What says more summer than a tropical party, right?! With summer elements like pink flamingos, palm trees, pineapples, watermelons, it's perfect for a luau or Moana themed party. Don't forget to bring all the summer fun to your tropical party with these awesome foil balloons! Check out our Tropical Collection for more!
Nautical/Fourth of July
A nautical or beach theme party is perfect for summertime. The bright blue, red and white color scheme would work perfectly with a 4th of July celebration! Whether you're hosting a nautical theme baby shower, first birthday celebration, 4th of July BBQ or a firework viewing party, don't forget to check out our 4th of July Collection!
Fruit Party
Hosting a vibrant and cheerful summer party with all the colorful fruits! A TWO-tti-frutti birthday party is popular among little toddler girls. And a "one in a melon" watermelon themed party is perfect for a summer born 1-year-old baby! For a fun family day, don't forget to check out these watermelon themed instruments. They're perfect for the little hands! Find all these fun goods in our Fruit Collection!
Camping Party
A camping themed party is such a fun idea for the little one's birthday celebration! Easily set up a tent and host a camping party in your backyard. Use these adorable mini garland to decorate the tent to make it extra special! Plan some outdoor adventure hunt in the yard for them to explore and prepare some s'more themed treats for the little hungry bears after the hunt! Check out our Camping Collection for all the adorable themed party supplies for your little adventurer!
Hope you love these ideas! Have a wonderful summer, everyone!
Xoxo, 
Tai & Yao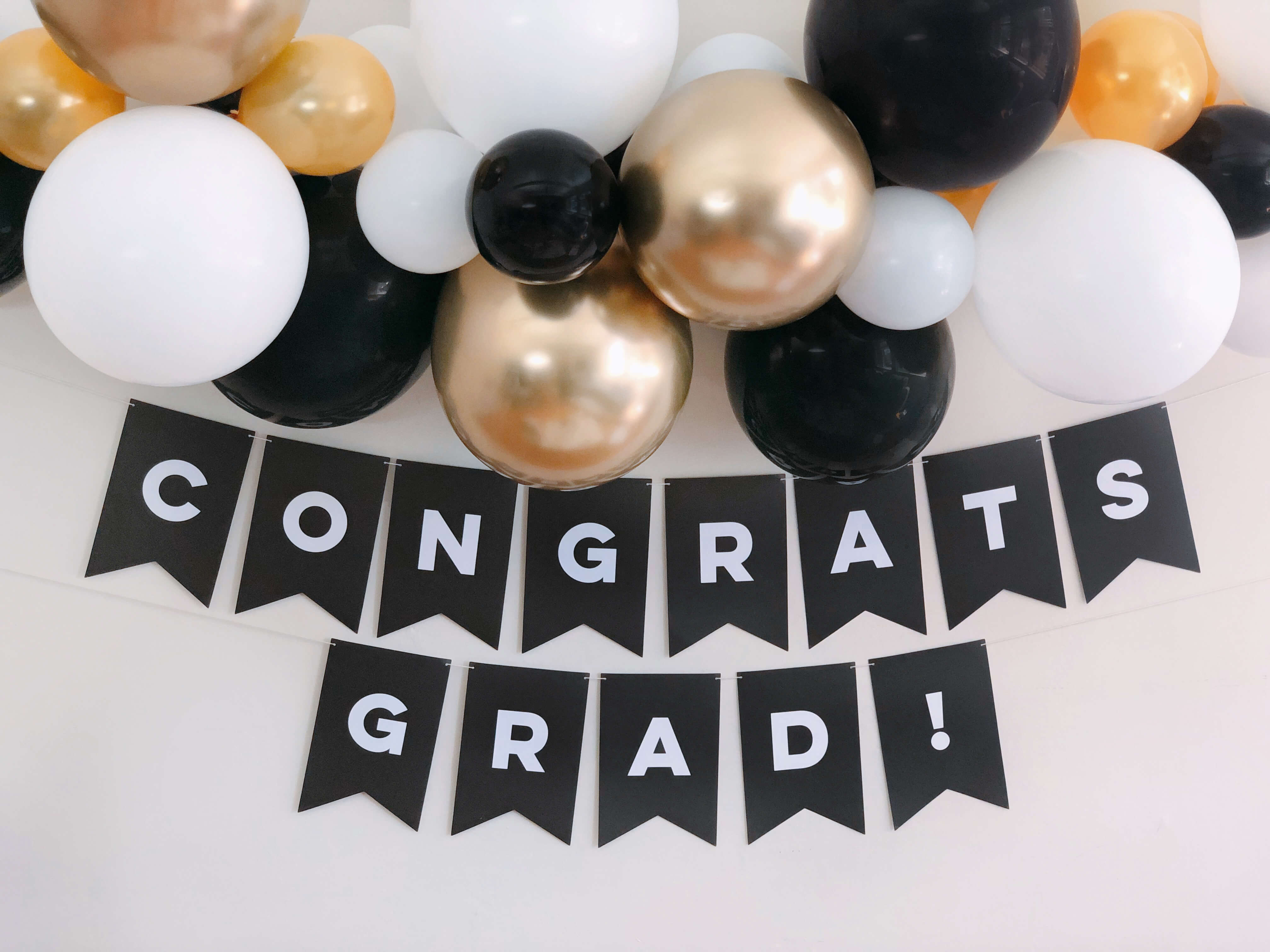 Ideas for a simple yet cute graduation party at home for a pre-school graduate. Read on to see these party ideas that are easily adaptable for a kindergarten, middle school, or even a high school g...
Read more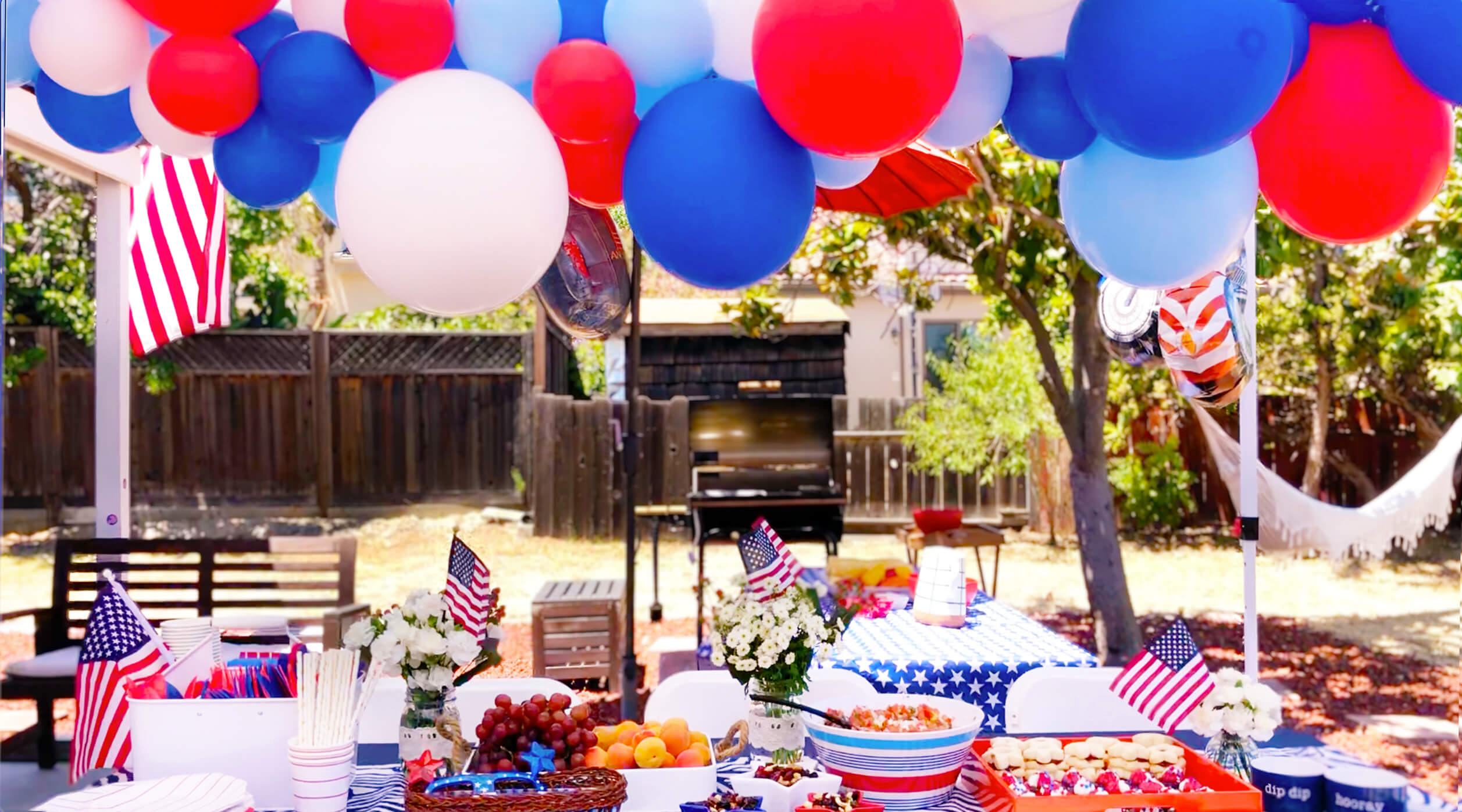 Simple and easy party ideas and inspirations for 4th of July celebrations at home. Read on for more!
Read more