The Best Fourth of July Party Decor Ideas
Memorial Day is around the corner which means 4th of July is here before you know it! Independence Day is such a perfect time to gather friends and family for a spectacular celebration of freedom and enjoy all the summer fun. From sizzling BBQ feasts to lively outdoor activities, today we're excited to share some of the best Fourth of July party decorating ideas with you. So grab your sparklers, don your red, white, and blue, and let the festivities begin!
1. A Stars and Stripes Party
You can never go wrong with a classic stars and stripes party for Fourth of July! Decorate your party with supplies in red, white, and blue. Adorn your space with American flags, party garlands, and balloons in patriotic colors. For decorations, we love these stars & stripes party fans. They're perfect to set a patriotic backdrop for your 4th of July party, in a minute of time! For the table, you can create a festive tablescape with these star patterned table runners, napkins, and plates. For a modern look, use these chic striped confetti tableware to serve summer treats for your guests. You can also create a sweet board or a charcuterie board featuring goodies in red, white, and blue to celebrate the 4th of July in true patriotic style!
2. A Patriotic Coastal Party
Celebrate Fourth of July in classic coastal style this summer. Create an elegant tablescape with the Hamptons Star Plates and Cups, Red Striped Napkins, and this beautiful bamboo tray. Serve summer fruits or baked goods with these food cups with classic plaid and stripe pattern to celebrate the beauty of the coast and the pride of our nation!
3. A Gingham Picnic/Barbecue Party
Gingham party decorations for a 4th of July party creates a charming and nostalgic vibe to your celebration. Whether you're hosting a backyard barbecue filled with sizzling hamburgers and hotdogs or a picnic, we love using this line of patriotic gingham tableware with a touch of elegance for a Fourth of July gathering. Simply set your table with a striped runner and add some mason jars with beautiful bouquets of red, white, and blue flowers as centerpieces, it will create a timeless tableset to your patriotic event.
4. A Rocket Pop Themed Party for Kids
Rocket pops, the iconic red, white, and blue treats, are a must-have for any 4th of July celebration, especially when it comes to kids' parties. Make your event soar by creating a vibrant backdrop with these fun honeycomb decorations. Or simply use this rocket pop foil balloon to set a summer scene at your gathering. You can hang this fun rocket pop banner to your treat/dessert area where you serve sweet summer treats like Rocket Pops, ice cream sandwiches, and popsicles. For the party table, serve your delicious treats on these Rocket Pop shaped plates and napkins. Your party will surely be a burst of color and fun!
5. A Firework Viewing Party
What's a better way to end the Independence Day festivities than hosting an exciting and spectacular firework viewing party? Hang some patriotic-themed banners or garlands along your fences, on walls, or across your porch to create a festive backdrop. Or simply decorate your party area with some festive balloons like this Yay! USA star cluster balloon or this Happy 4th foil balloon with fireworks design on it. For the table, these firework truck shaped plates and YAY firework round plates are perfect to set the theme of the party! Lastly, don't forget to prepare some goodies for kids with these adorable rocket treat poppers. They'll surely be a hit at the firework viewing party!
We hope you find these creative 4th of July party decoration ideas helpful! Don't forget to check out our Americana Collection for more patriotic party supplies. Combine these decorations with delicious food, lively music, your celebration is sure to be a dazzling success. So, wave your flags high, crank up the music, and get ready party like it's 1776!
 Xoxo, 
Tai & Yao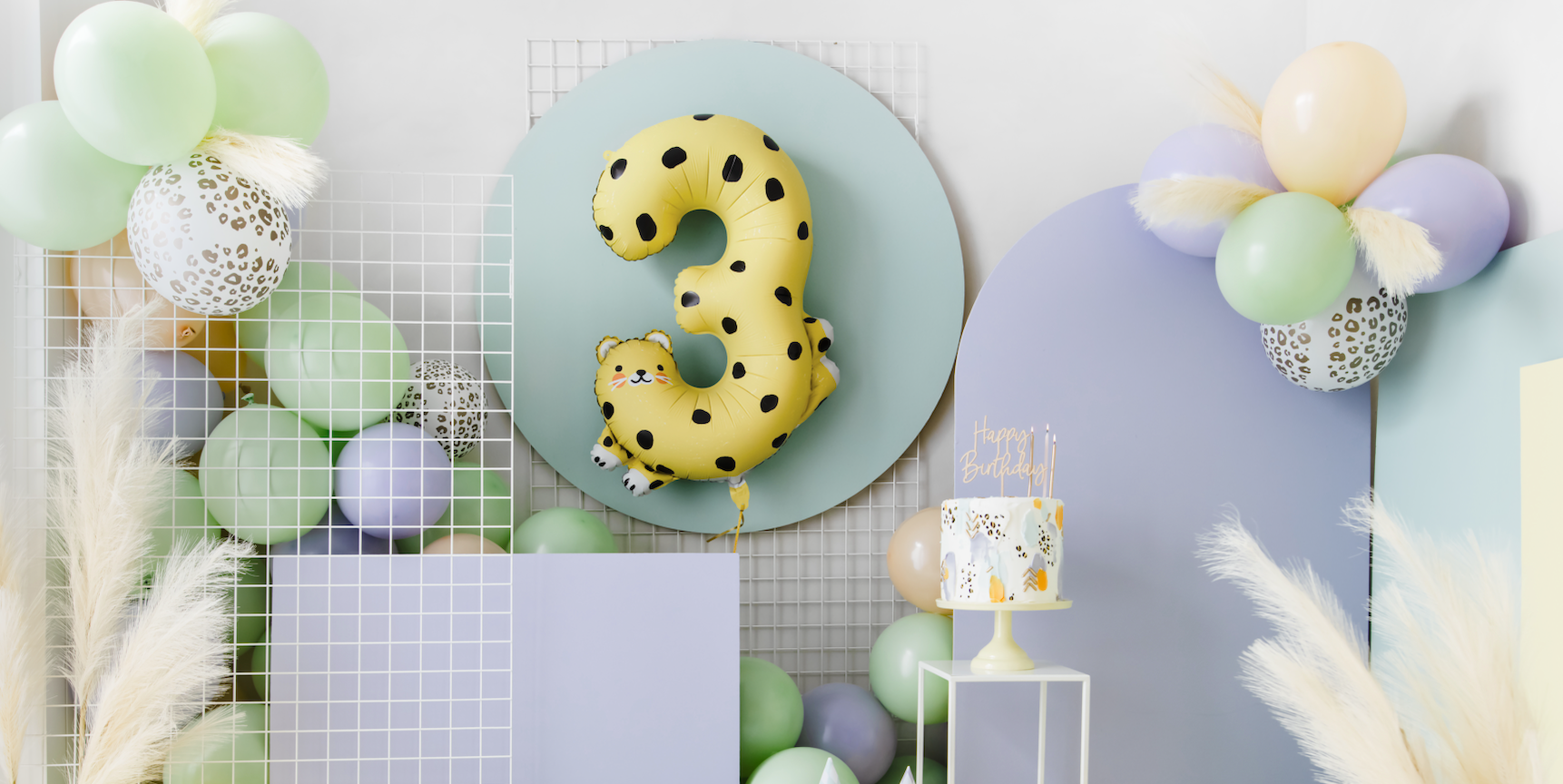 The Best Third Birthday Party Themes
Make your child's third birthday unforgettable with a fun themed party! Check out these creative and popular themes to celebrate this milestone and make your little three-year-old feel extra special!
Read more