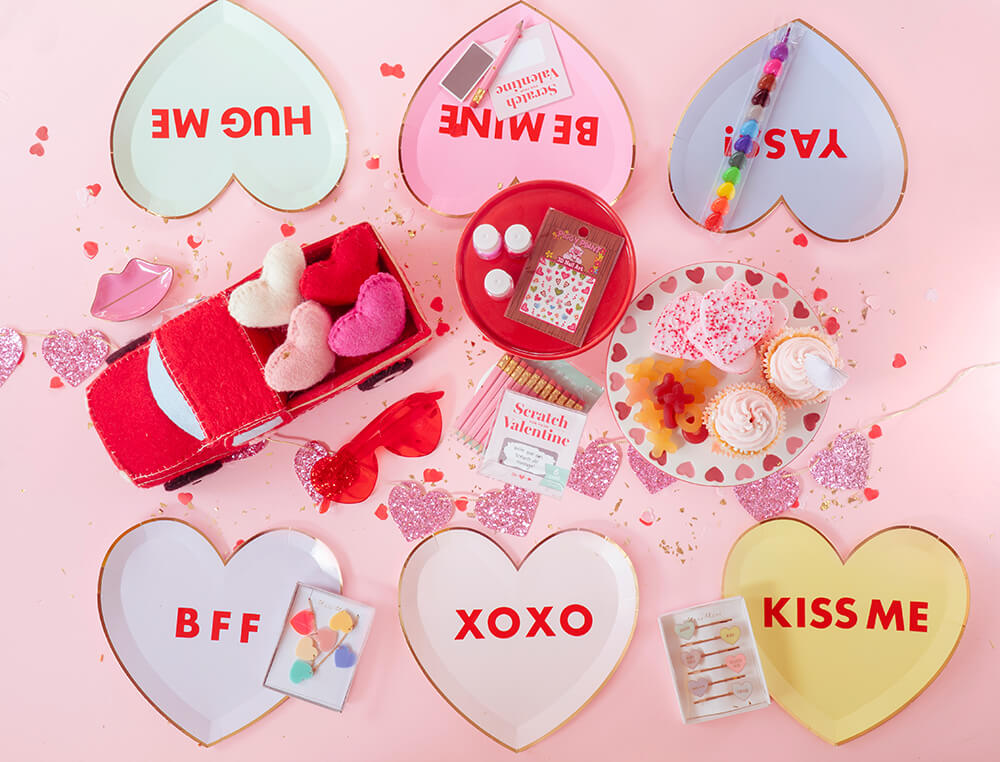 Easy Valentine's Day Conversation Heart Backdrop DIY
Conversation heart candies are one of the most iconic treats for Valentines' Day. They're perfect for exchanges between classmates and friends. The colors and fun sayings on the candies make a perfect inspiration for decorating a Valentine's Day celebration. Today we're excited to share an easy DIY of this fun Valentine's Day backdrop made of conversation hearts.
Materials:
Step 1: assign plates for the sayings that you'd like to go with. These Party Palette Heart Plates come in 8 different colors which work perfectly as the conversation heart candies.
Step 2: gently peel the letter stickers and stick to the plates. You'd want to make sure the stickers are placed in the middle of the plate so each plate will look consistent.
Step 3: once you're done decorating the plates, simply attach them to the wall with a tape to make a fun backdrop for your Valentine's Day or Galentine's Day celebration!
Super easy, isn't it?! For more Valentine's Day party supplies and ideas, don't forget to check out our Valentine's Day Collection. Until next time, friends!
Xoxo,
Yao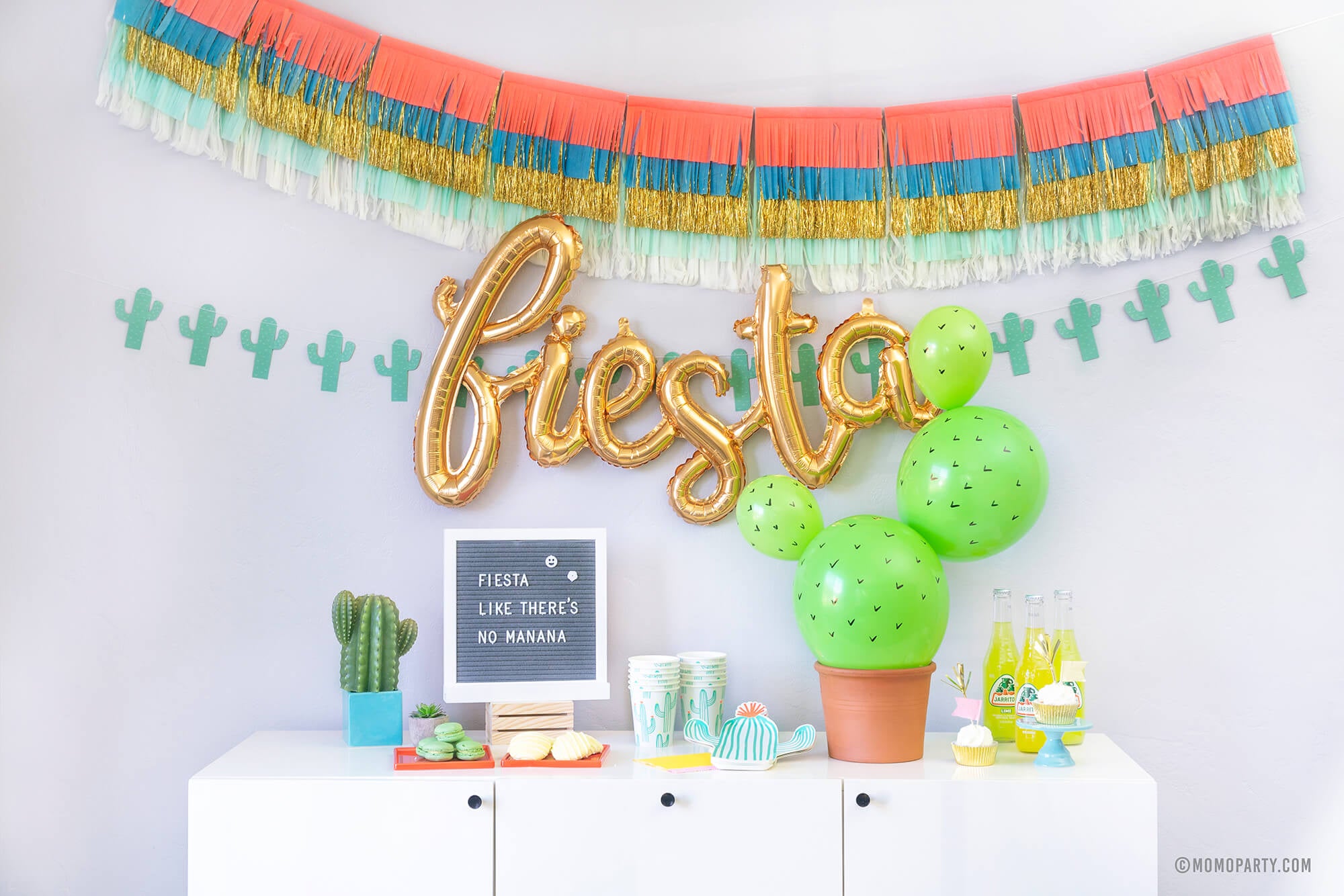 Cactus
A tutorial on a simple and fun DIY project for cactus balloon decorations. Check out the post for the step-by-step guide for your next fiesta! 
Read more