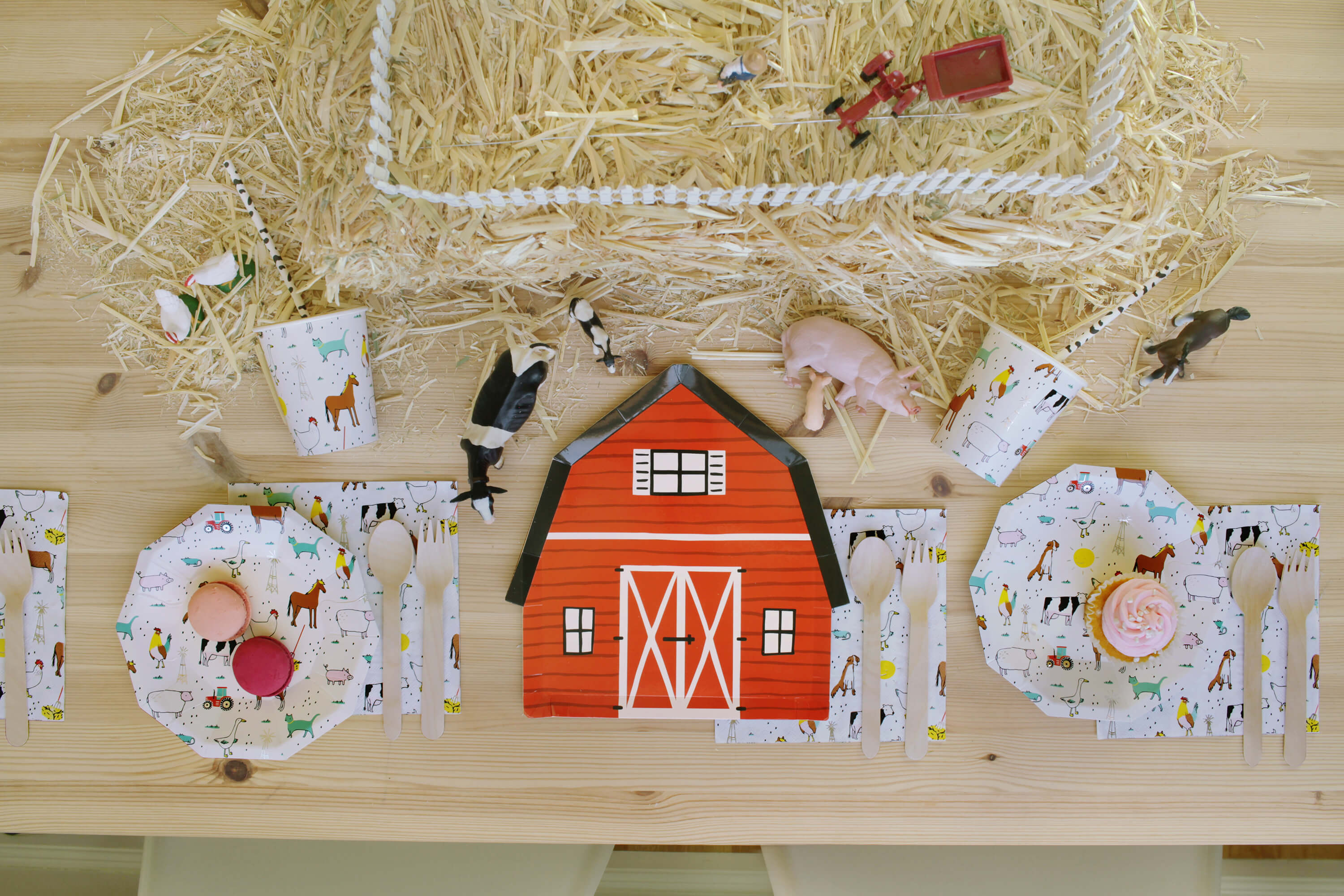 The Perfect Fall Party Themes For Kids
The weather is getting cooler and the leaves are turning from green to yellow, it's time for fall celebrations! Fall is such a wonderful time of the year. With back to school time, harvest season and Halloween, there are some many fun ideas for festive celebrations! 
Today we're sharing some popular fall-inspired kids party themes with you. And guess what? We've also got Momo Boxes that come with the adorable themed party goods for all these party looks! So you can say bye bye to all the hassles and stress from planning a party and enjoy your delicious pumpkin spice lattes this season! ;)
Woodland Party
A woodland party is totally perfect for little autumn girls and boys! It's gender neutral so is also great for a 1st birthday party or baby shower! Check out our Woodland Collection with all the lovely forest pals like foxes, squirrels, owls and raccoons. It definitely creates an adorable fairytale vibe!
Farm Party
With fall being the most abundant season of the year, a farm or barnyard theme is perfect for a harvest celebration for the little ones in fall! Our Farm Collection has all the adorable farm themed party supplies with farm animal designs including cows, pigs, chickens along with the big red barns and tractors! Your little farmer and their guests will surely want to party until the cows come home! This lovely collection is perfect for a 1st birthday party or a baby shower! 
Bonus: having a little pumpkin that's about to turn one? We've also got some super cute pumpkin party goods and balloons in our Farm Collection for the little pumpkin of yours! 
Halloween Party
I mean… what's not to love about fall? There's Halloween, y'all!! It's literally our favorite holiday of the year! Pumpkin carving, fun costumes, trick or treat, all the boo-rific decorations… this list goes on and on! Whether you're hosting a boo-thday or just a Halloween trick-or-treating playdate, we've got the most boo-tiful party goods for your little ghouls and boys! Check out our Halloween Collection and all the incredible DIY Halloween ideas that the talented Andressa from Twinkle Twinkle Little Party created with our Halloween party goods!
Happy fall, friends! 
Xoxo, Tai & Yao
* Boo-tiful iridescent Halloween party images courtesy of Twinkle Twinkle Little Party