Vintage Superhero Birthday Party Ideas
Superhero is one of the most popular birthday party themes among boys. Our friend Nikki from Morning with Mickey recently threw an awesomely fun superhero party for her son who is a huge little fan of Avengers and we absolutely love how it turned out! Today we're excited to share these amazing superhero birthday party ideas for an at-home celebration!
We love how Nikki incorporated our superhero party box and created a "vintage/retro" vibe for this superhero birthday party.
Look how she used a black poster board to make the city back drop. Turned out pretty amazing, don't you agree?
We love this simple yet cute sprinkle birthday cake by Spoonful of Sugar Baker. Nikki decorated it with these toppers and bam! there she had a perfect superhero themed cake for the party!
Gotta love these themed sugar cookies! They're definitely super duper!
She also had a photo booth with these superhero photobooth props. Even the grown-ups had lots of fun!
Last but not least, Nikki had an Avenger bounce house set up in her driveway and had Iron Man and Captain America show up in the celebration. How cool is that?! Teddy boy is the luckiest!
Thanks Nikki for choosing us for this special day! We hope you love these amazing ideas as much as we do! Don't forget to check out our Superhero Collection for your next celebration! 
Until next time!
Xoxo, 
Tai & Yao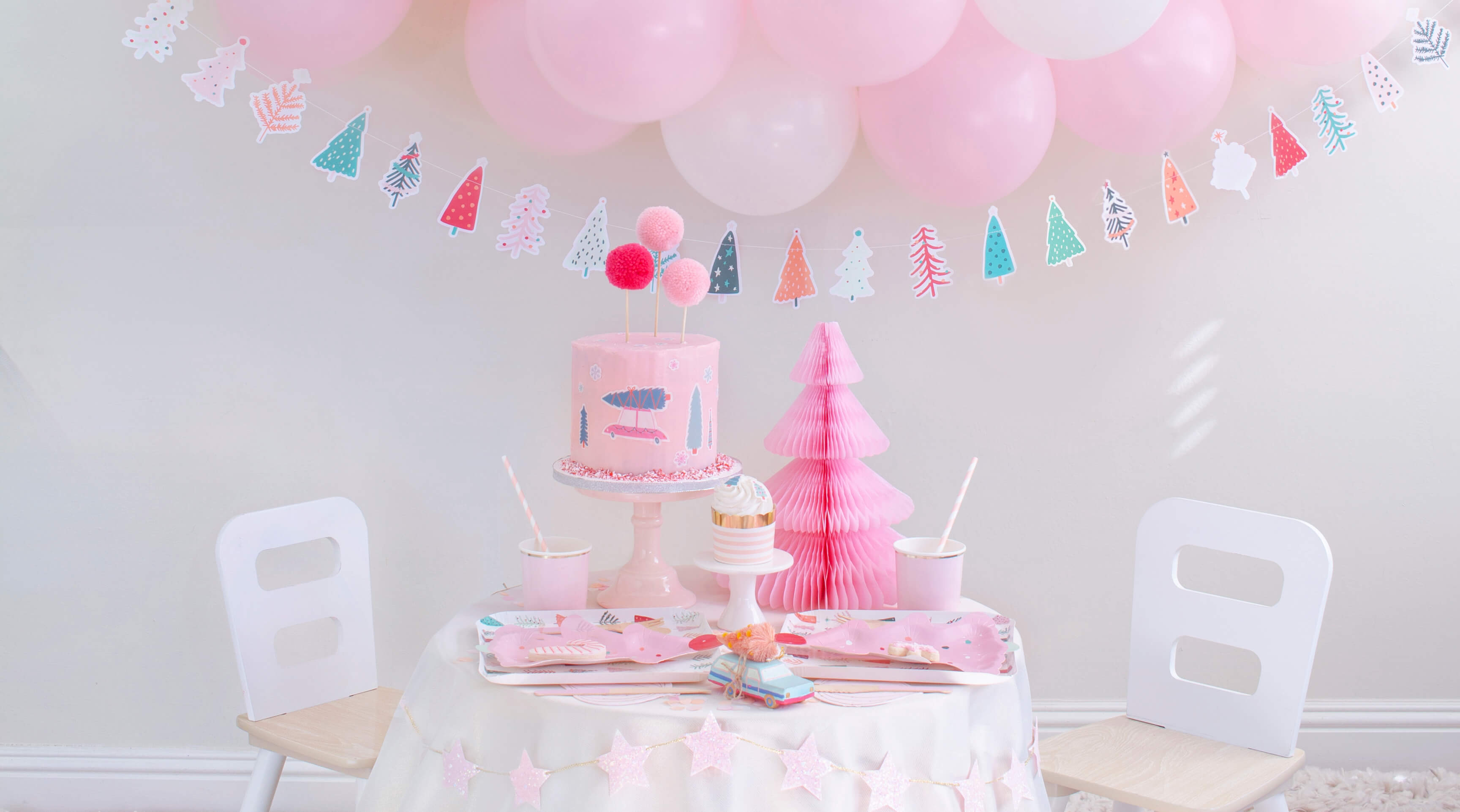 Party ideas and inspirations for a pink themed Christmas celebration. Read on for more!
Read more