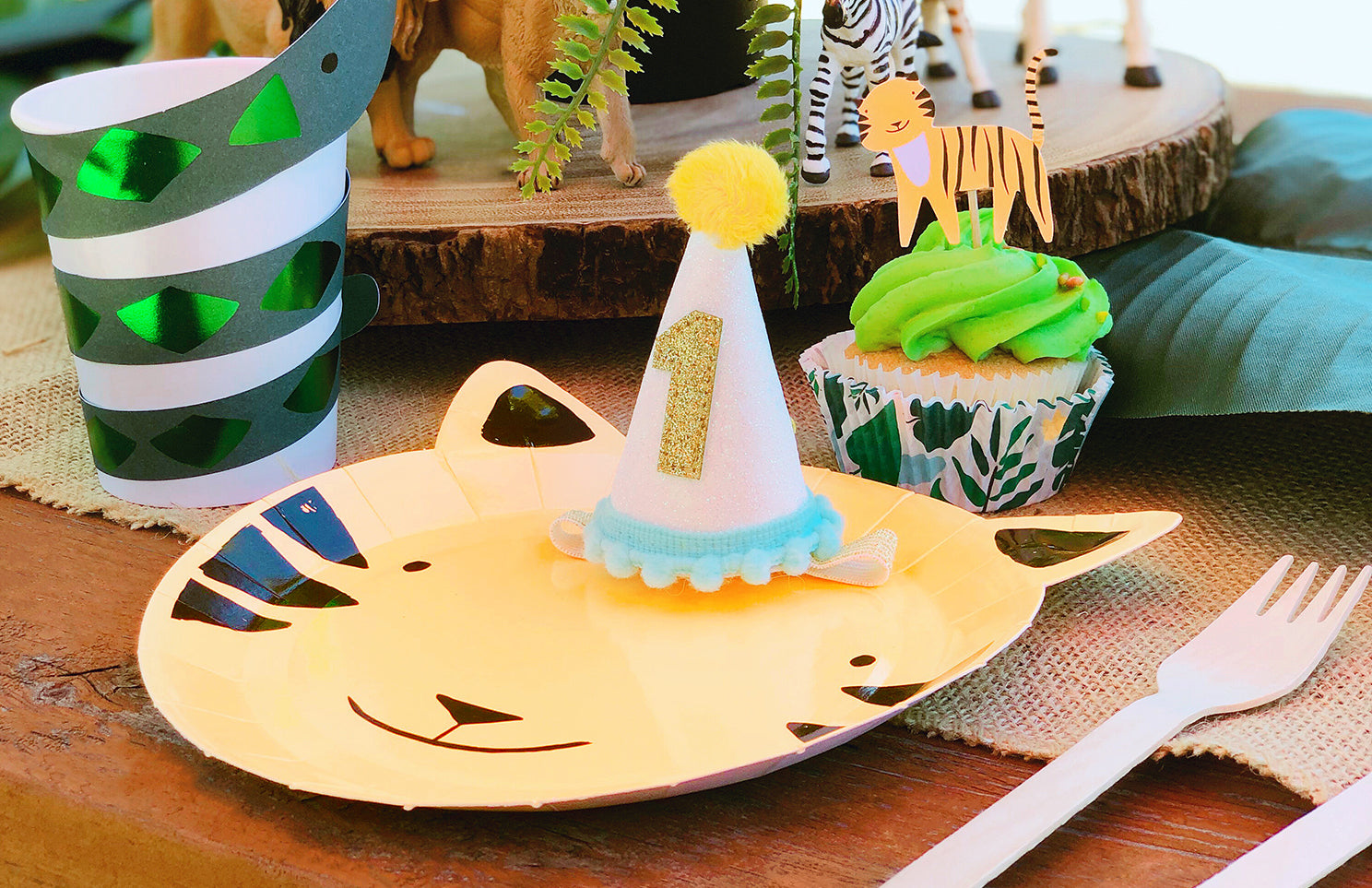 The 10 Most Popular Baby's First Birthday Themes For Boys and Girls
Your little one is turning 1! Congratulations! You made it! Baby's first birthday marks an important milestone for both your kid and yourself. And it definitely deserves a big celebration!
Needless to say though, the first year of raising a child has always been so hectic. Not to mention having to plan your baby's birthday party! No worries, we've got you covered! Today we're going to share the most popular first birthday themes for both girls and boys with you. The best thing is, we have party kits for all of these first birthday themes. Our Momo Boxes are perfectly-styled themed party boxes which have everything you need to create an awesome party for your little one-year-old. Just choose a box, we'll deliver it straight to your doorstep. Amazing, isn't it?
A safari party is great for both boys and girls! It's perfect for a "Wild One" first birthday theme for your baby. It's gender neutral so it's for both girls and boys! There are so many party ideas inspired by animals, from balloons, to decorations, to birthday cakes. No wonder it's by far one of the popular themes for 1st birthday.  Check out our "Get Wild" collection which features all the adorable party decorations and tableware! We assure you'll go wild about them!
Under the Sea First Birthday Party
Under the sea themed birthday party is so popular lately, perhaps of the popularity of the "Baby Shark" song? I mean… which baby isn't obsessed with this catching tune? With all the adorable marine animals including crown fish, sea stars, whales, dolphins, sea horses and more, this theme is great for a one-year-old! It's especially perfect for baby boys with the colors of blue and white. Check out our "Sea Friends" collection for all the cutest party supplies for your celebration! 
A woodland party is also gender neutral and is perfect for autumn babies! There are so many cute woodland elements for first birthday party inspirations, including adorable forest animals like foxes, squirrels, owls and raccoons. Check out our "Woodland" collection with lovely party goods in natural color palettes of ivory, orange, blush, and grey. It definitely creates a fairytale vibe that's just so charming for a 1st birthday celebration!
Another twist to a woodland themed party for a nature-loving family is a camping themed party. We love seeing "One Happy Camper" as the theme for a baby's first birthday party! With mountains, trees, bears, black buffalo print and campfires as the key elements for the party decorations, just serve up some smore and hot chocolate for your guests and let the adventure begin! Check out our Camping Collection for all the stunning party supplies for your little wild one!
Mermaid First Birthday Party
Dress your baby girl with a cute little mermaid outfit to celebrate her special day. Mermaid theme with pretty pink, teal and purple colors incorporated with beautiful sea elements like seashell, sea star and shimmering mermaid tails absolutely creates a whimsical vibe. Check out our "Mermaid" collection for all the stunning party supplies for your little mermaid girl! 
Space themed parties are so trendy for boys lately. The color schemes of black, white, and silver are so simple and basic to make a great modern, chic first birthday party. With space-themed elements like rockets, planets, stars and astronauts, it's a theme that works for any age. Check out our "Blast Off" collection for the raddest and coolest party goods for your 1st birthday celebration!
A fiesta themed birthday party is fun and festive to celebrate your baby's first milestone! We specifically love a boho style of first fiesta for a baby girl featuring pretty floral designs in darling colors like pink, peach, yellow, rose and light blue. It's simply adorable!
Image courtesy: @abbysigmom
Tea Party First Birthday
A tea/garden party is absolutely an adorable idea for your little girl's first milestone. Plan a dreamy pastel backdrop with all the darling party goods and have your baby girl wear a floral crown or hair accessory, it will be the sweetest celebration that wows all your guests. Check out our "Pastel Tea Party" collection for all the gorgeous party supplies!
Tutti Frutti First Birthday Party
A fruit-themed first birthday party is a great for a summer baby girl! It's got a happy, cheering vibe with all the colorful fruits including citrus, watermelons, strawberries, pineapples and more. It's as sweet as it can get! Check out our "Tutti Frutti" collection for a fruit-tastic celebration for your little one-year-old!
Your little baby girl may have not understood the idea of princesses but the darling  elements of crowns, castles, and tiaras in soft light pink with gold accents are just impossible to not to love! Our "Sweet Princess" collection has the most gorgeous party goods for your little princess (and you) to indulge in this whimsical pink wonderland!  
Unicorns and rainbows create a dreamy vibe that's so prefect for a magical 1st birthday party for your baby girl. With stunning pastel colors, shiny gold foil and iridescent shimmers, our "Magical Unicorn" collection with fabulous party goods will surely make your little one's whimsical dream come true!
A dinosaur themed party with a modern twist can feel light hearted and is great for all ages, including an one-year-old. Imagine them in cute little dino outfit, how adorable! Check out our "Dinomite" collection for the most unique dinosaur goods in bright, cheerful designs for your next roar-some celebration!
Hope you like all these!! 
Xoxo, Tai & Yao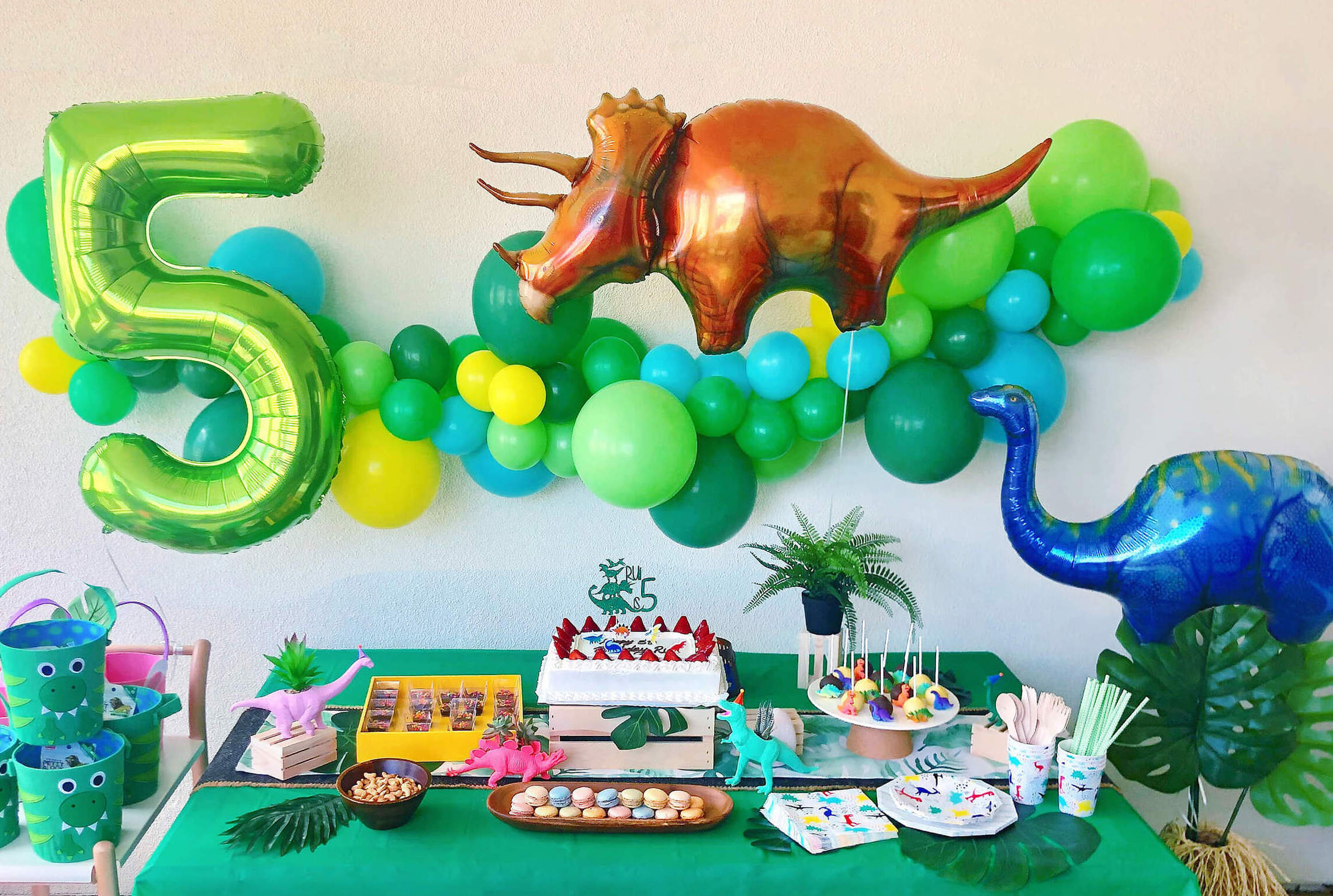 Rawr! Dinomite Birthday Party!
Kid's dinosaur theme birthday party for a little boy who turned 5. Check out all Pinterest-worthy party decorations and party ideas including dinosaur party activities, games, food, dinosaur printa...
Read more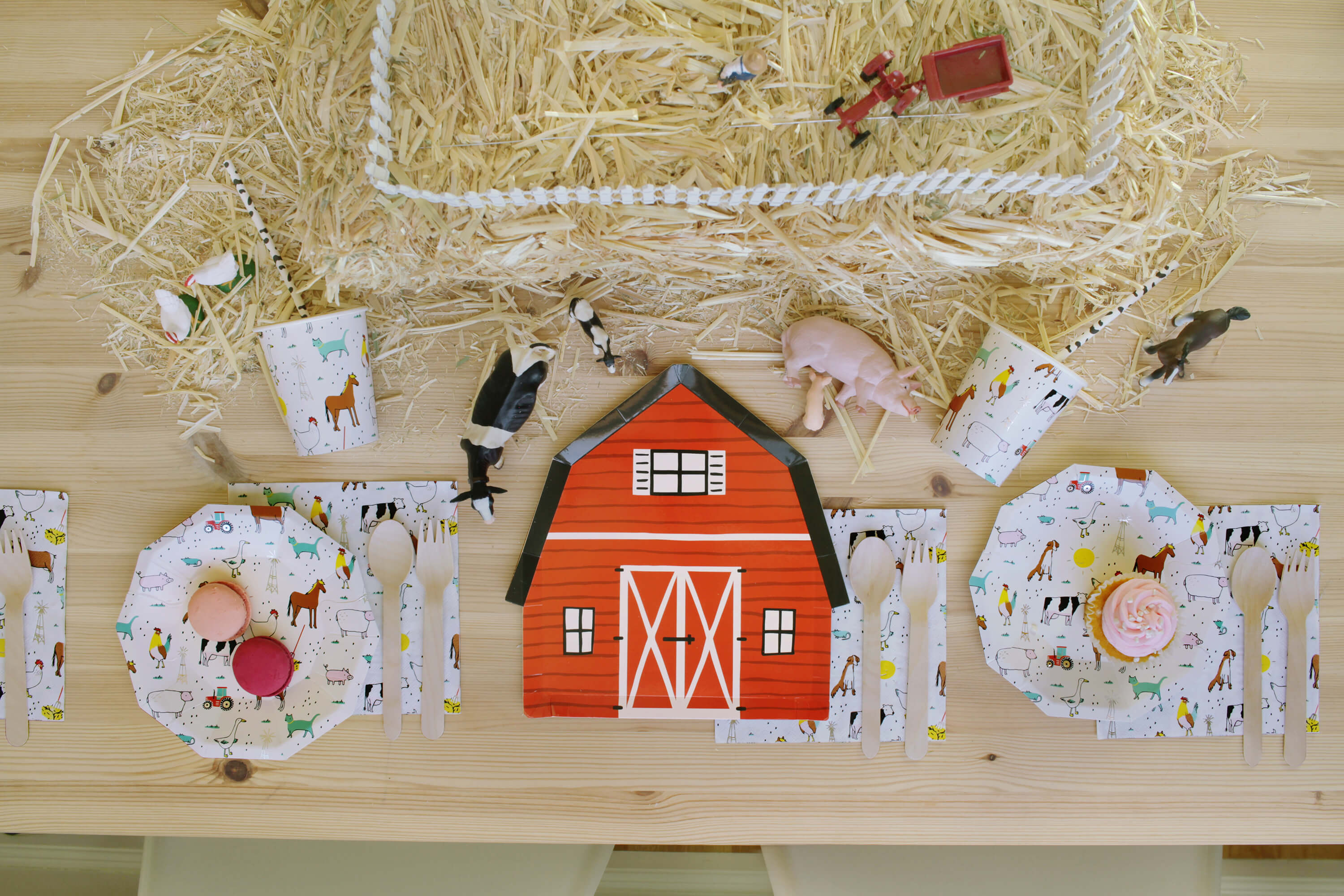 The Perfect Fall Party Themes For Kids
The weather is getting cooler and the leaves are turning from green to yellow, it's time for fall celebrations! Fall is such a wonderful time of the year. With back to school time, harvest season a...
Read more