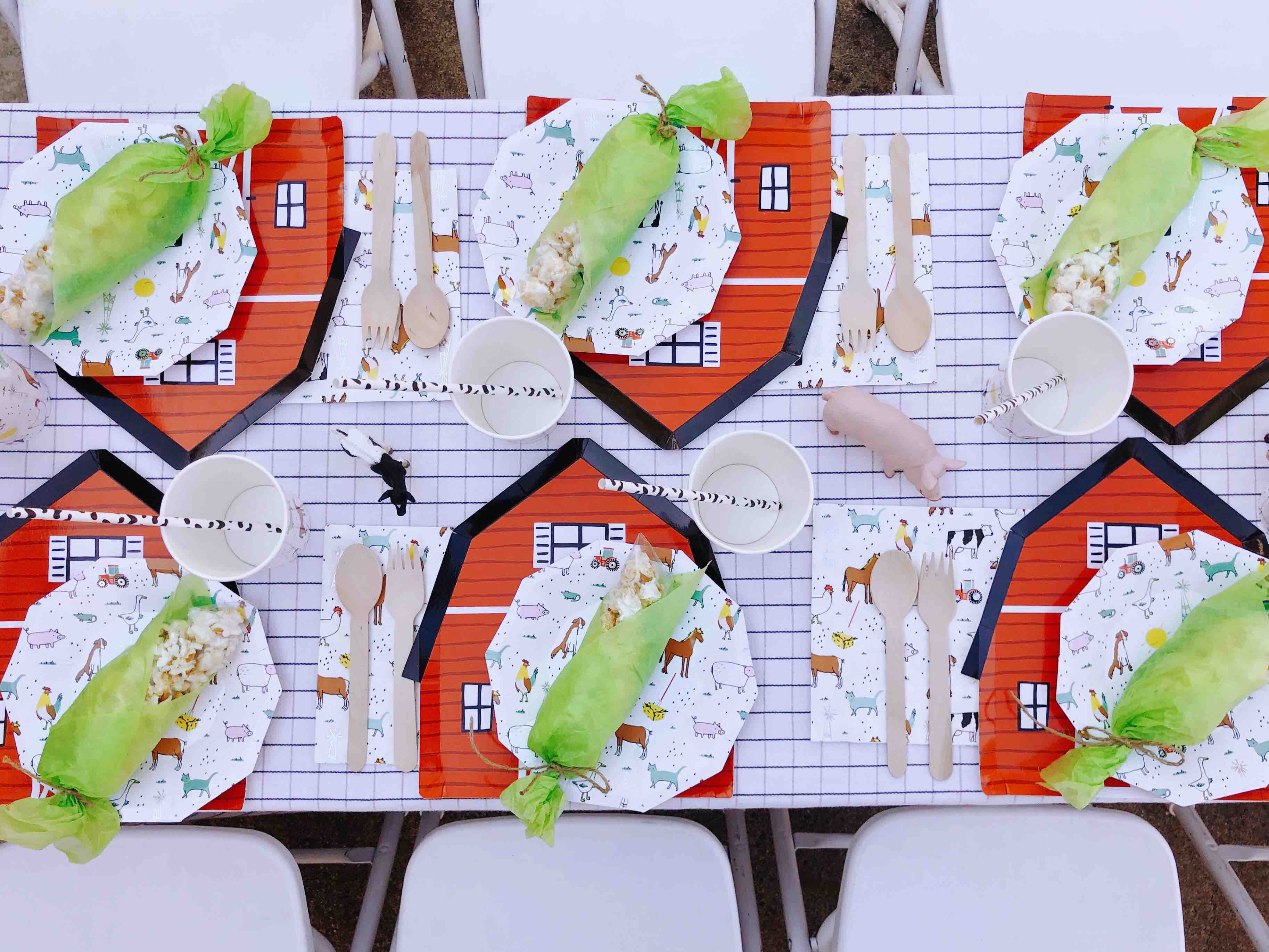 Modern Farm Birthday Party
My son, Leo loves all kinds of farm animals so when he turned 5, he specifically asked for a farm themed birthday party. While I adore some of the farm/county-fair elements, I went with a modern look when styling this party and gave it a simple and cleaner take on the farm theme.
DECORATIONS
The party was held in the backyard which was perfect since it allowed me to designate different play areas for kids activities. Tai and I created a fun balloon wall inspired by cow print and we included a cow foil balloon and a pig foil balloon as the backdrop behind the dessert table. I loved how the classic black and white colors created a modern look and feel to the party. I also used our colorful bunting garland around the dessert table. This garland with burlap fabric really helped bring the farm feeling to life! 
TABLESCAPE 
I set up a separate kid's table and used these adorable farm themed tableware including the barn plates, on the farm small plates, on the farm napkins on top of a gingham picnic-style tablecloth. I also added some farm animal figurines to the table for the kids to play with. I absolutely loved the modern yet fun look of this kid's table! Lastly, I made the little guests some corns on the cob treat bags with tissue papers and popcorns. Oh boy, did the kids love them! Check here for our  Corn on the cob popcorn treats DIY tutorial!
CAKE AND DESSERTS
Daphne at DH Cake Studio is my go-to girl when it comes to birthday cakes. The inspiration of the cake design came from the adorable red barn house plate and the cow print. Next to the cake, I used some mini hay bales to display the lovely farm animal cake pops that Daphne made us. Aren't they the cutest? My hubby was originally from Brazil so we also got some brigadeiros which are Brazilian bite-size chocolate sweets that are a must in kid's birthday parties. I love these little fudge balls! Not only do they look cute, they're also absolutely delicious! 
ENTERTAINMENT
Besides the bounce house that I rented, I also got some farm animal walking balloons including cows, geese, chickens and sheep. I set them up along with the hay bales in the yard. The little farmers really had a blast with their farm animal friends! 
PARTY FAVORS 
Last but not least, next to the dessert table, I set up a little corner with some simple rustic floral arrangement. This not only set the farm scene but was also perfect for a party favor table. I I prepared some stuffed farm animals for our little guests to take home. They were definitely a hit! Such a sweet idea for the little ones to remember this fun farm party!  
Hope you like this adorable farm party we put together! Don't forget to check out our Farm Collection for all the adorable party goods! 
Until next time!
Xoxo,
Yao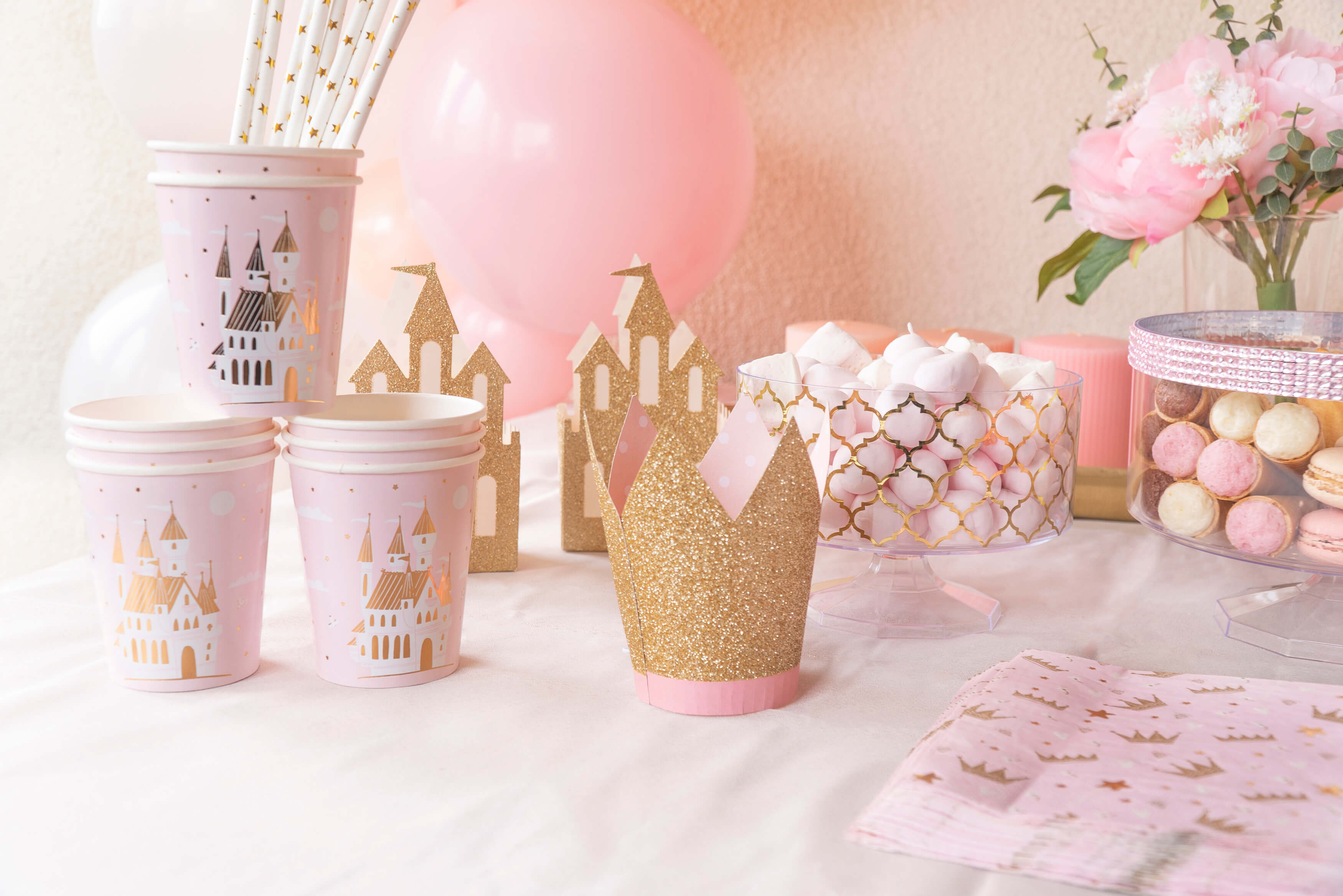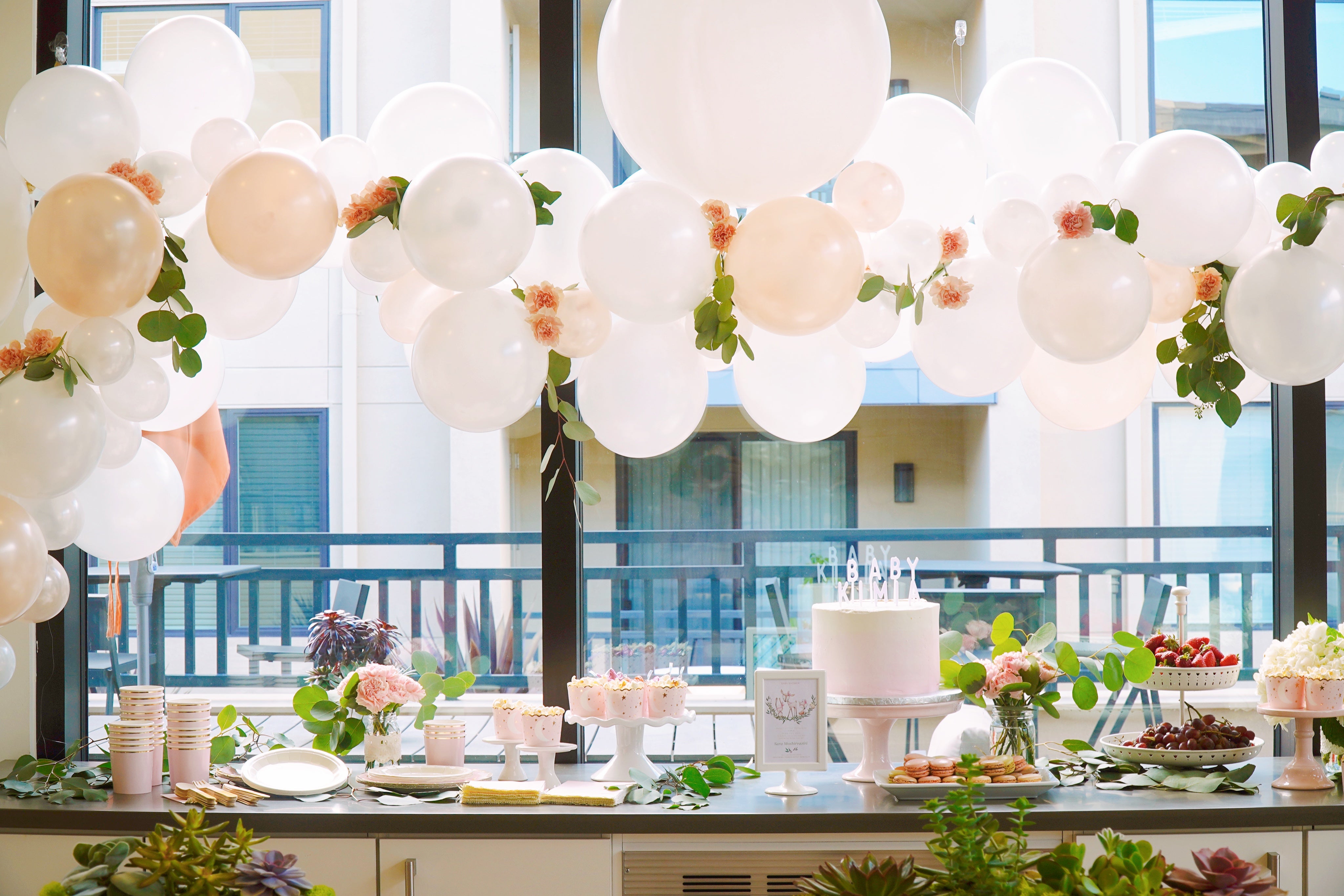 A sweet girl baby shower for a beautiful mama-to-be. Check out the post for all the adorable decoration ideas, party food, baby shower game ideas! 
Read more