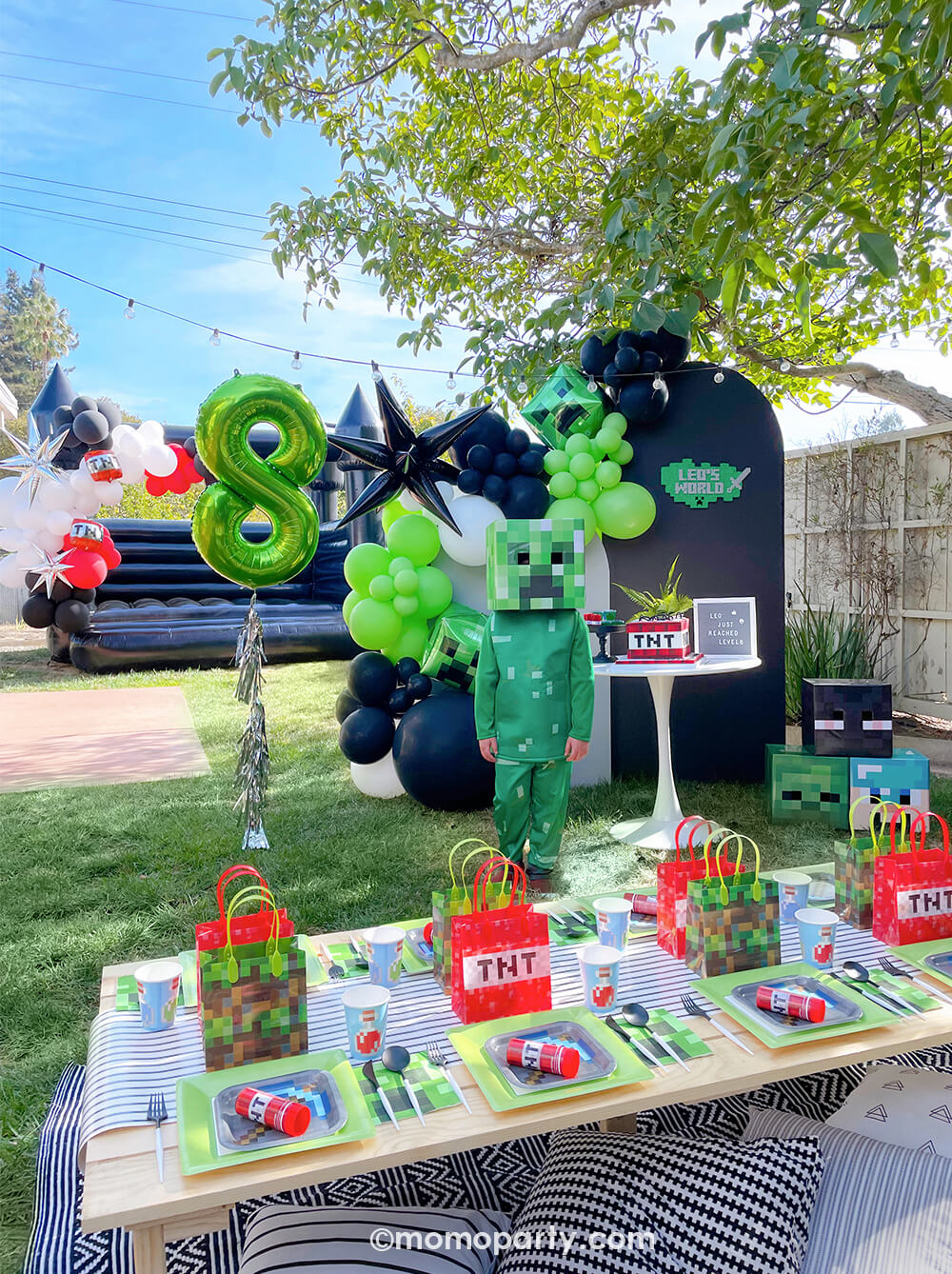 Kid's Minecraft Themed Birthday Party
Do you have a Minecraft-loving kid at your home? Check out this epic Minecraft themed birthday party for these unique and easy-to-execute party ideas!
My 8-year-old loves playing video games and Minecraft is definitely his favorite game. He loves to design and build houses and I love seeing him exercising his creative muscles through Minecraft. That said, having a Minecraft themed birthday party is no doubt a dream come true for him! Today I'm excited to share all the details from his 8th birthday party. From decorations, to themed party food, to activities, let's creep on to these awesome Minecraft birthday party ideas!
Minecraft Backdrop Decorations 
For the main backdrop decoration, I chose the classic video game colors of black, lime green and white as the color scheme to keep the background modern and clean. With black and gray painted on the wooden backdrops, we created an organic balloon garland with the matching colors and incorporated this awesome black starburst foil balloon and these cool Minecraft Creeper cube foil balloons to set the scene.
Next to the dessert table, I also stacked these fun Minecraft cubes that can also be worn as costume masks. Along with this jumbo green number 8 balloon, it makes a great backdrop for birthday party photos!
Minecraft Tablescape
We set up a picnic table for kids on the grass area to enjoy their treats and cakes. While the Minecraft themed tablewares including these Minecraft gray side plates, the blue Minecraft potion paper cups and the Minecraft Creeper party napkins, I incorporated some basic yet sophisticated tableware to give it a modern look, like this black striped table runner, these large lime green dinner plates and these beautiful black and white cutlery sets. I also prepared some fun TNT party poppers and set up the party favors on the table for the little guests.
Minecraft Themed Party Snacks
We recently had a baby girl a few months ago so for the party food, I opted for store-bought snacks to make our lives a little easier. To make these snacks more fun and "on-theme," I got some inspirations and ideas from the Internet, including using carrots, chocolate coins for money, Swedish fish, melon slice gummies, pretzel sticks, and cutTwizzlers to make TNTs. I also made some blue Jellos as 'water' from the game. The kids loved these fun and creative treats. And I LOVE how easy these Minecraft themed treats were to prepare!
If you've followed us for a while, you know that brigadeiros which are Brazilian bite-size chocolate sweets that are always a must in our kid's birthday parties. For this party, I specifically chose three different colors and arranged them as the Minecraft sword. How cool is this?
Minecraft TNT Birthday Cake
I love how this Minecraft TNT birthday cake by Daphne @Daphne Ho turned out. To make it even more fun, Daphne put some Skittles and gummy candies in the cake so that was definitely a sweet surprise for the kids when we cut the cake!
Minecraft TNT Bounce House
We rented this rad black bounce house from our local friend @luisascreationsnmore. To add some variety of the Minecraft theme decorations, we decorated the bounce house with a jumbo balloon garland in the colors of black, white and red, and incorporated these awesome Minecraft TNT foil balloons. Lastly, we added some silver starburst foil balloons in different sizes to create the explosion effect. I'm absolutely obsessed with how it turned out!
I prepared some inflatable pixel style swords and axes for kids to play. Aren't they so cool? They're such a hit at the party!
Minecraft Creeper Piñata 
It's piñata time! I came across this Minecraft Creeper cube shaped piñata which was a perfect match for the party.
My son loved his Minecraft party and so did his friends. I was so happy that we got to create another memorable memory together. I hope you enjoy all these cool ideas and find them helpful. Until next time!
Xoxo, 
Yao
Vendors:
Event design/planning: Yao Yu & Tai Jung Oliveira of Momo Party
Party goods & decorations: Momo Party
Photography: Momo Party
Cake & Cake Pops: Daphne Ho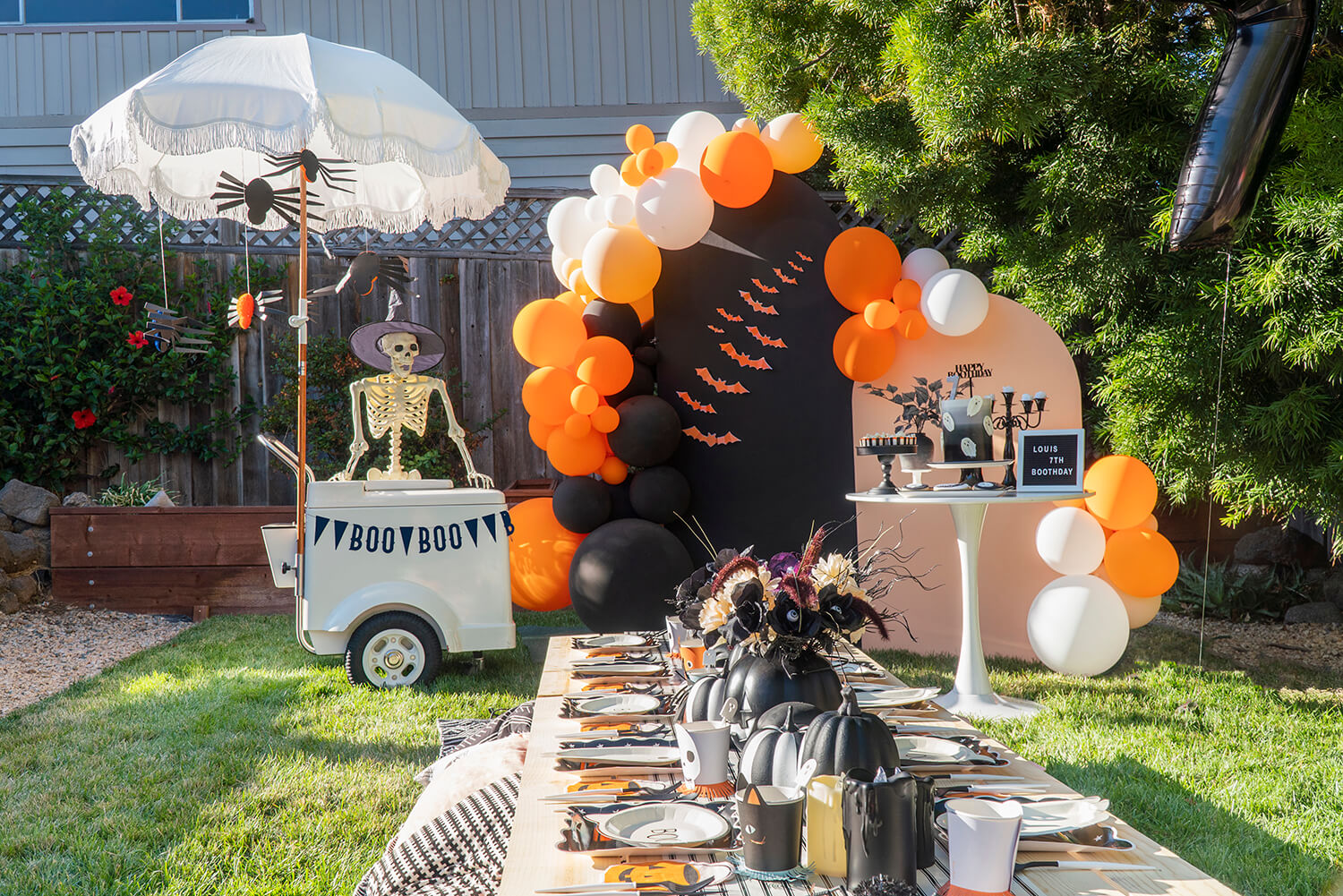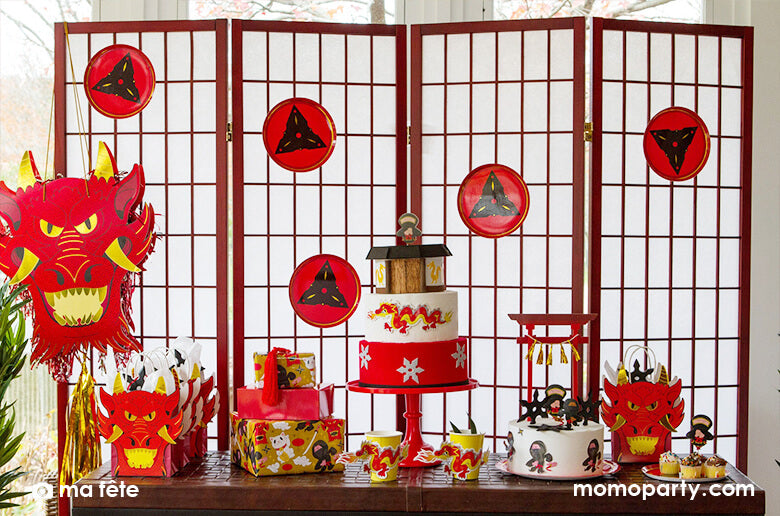 Ultimate Ninja Party Ideas for Kids
Is your child a fan of Ninjago, ninja shows or games? Why not throw a ninja themed party for your kid's big day? Check out these action-packed and fun-filled party ideas for an unforgettable celeb...
Read more