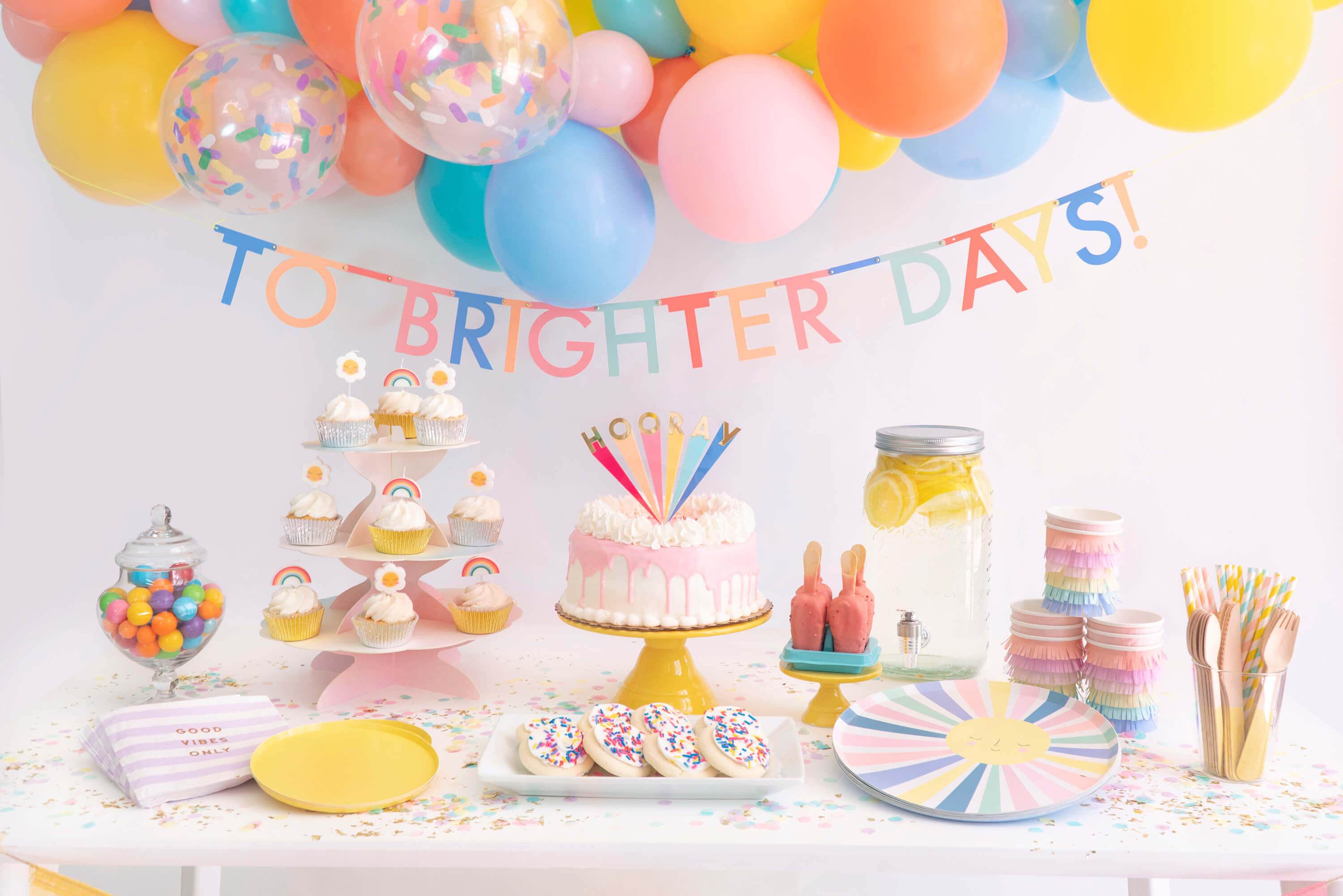 Brighter Days Ahead: A Post Vaccine Celebration
We recently got our COVID vaccines done which means we're one step closer to normalcy - visiting our family, hanging out with our friends, traveling, and more!  To celebrate this new beginning, we put together a small celebration to mark this milestone after over a year of lockdown. Today we're excited to share these simple yet fun ideas and hopefully by doing so we can also encourage people to get their vaccines to end the pandemic!
Decorations & Balloons
To welcome the brighter days ahead, we had "good vibes" as the the theme of the celebration. We made a balloon garland in bright and cheerful colors with some fun confetti balloons to be extra festive.
We also used this awesome colorful letter garland which allows your to create your own message for your party. Think of a welcome back celebration or a "happy day"/"good vibes" themed birthday, it's perfect for customizing for any occasion!
We adore this cheerful iridescent sun foil mylar balloon which will brighten up any celebration! It's also perfect for a "you're my sunshine" or "bright as the sun" "themed birthday parties/baby showers. :)
Tabletops
We absolutely love these delightful rainbow sun dinner plates and the rainbow fringe cups!  Along with these good vibes only napkins and the cheerful cupcake confetti, It's sure to make you smile!
Cake Toppers & Candles 
We're big fans of unique cake toppers and this "Hooray" acrylic topper is simply perfect for this celebratory party!
Make a wish with these happiest rainbow and daisy candles! Aren't they so cute for the cupcakes?
We hope that you enjoy these ideas! Don't forget to check out our Good Vibes Collection for your next happy celebration. Until next time! 
Xoxo,
Tai & Yao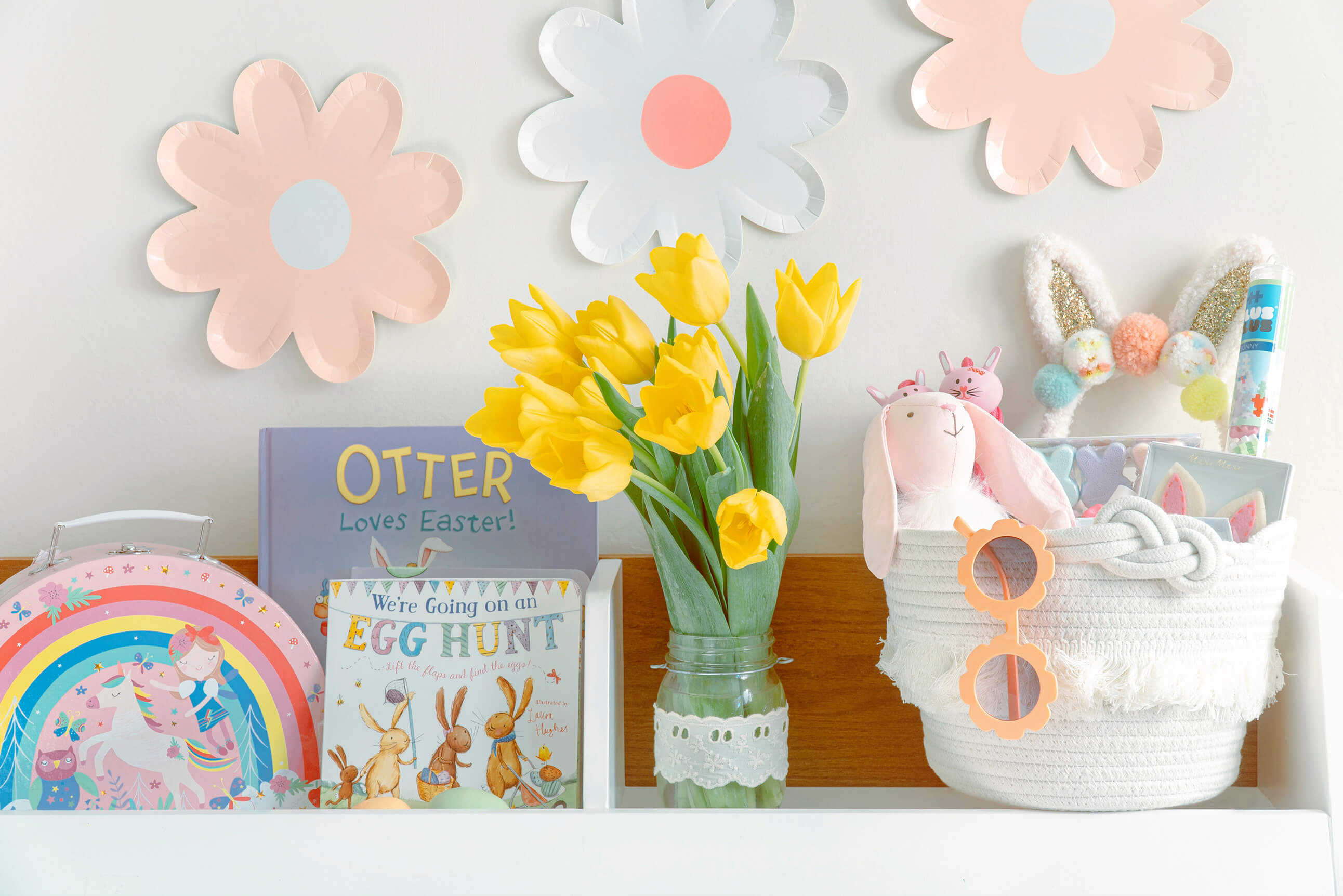 Ideas on how to celebrate Easter with kids at home, including party decorations, Easter basket inspirations, kids Easter crafts and activities. Read on for more!
Read more