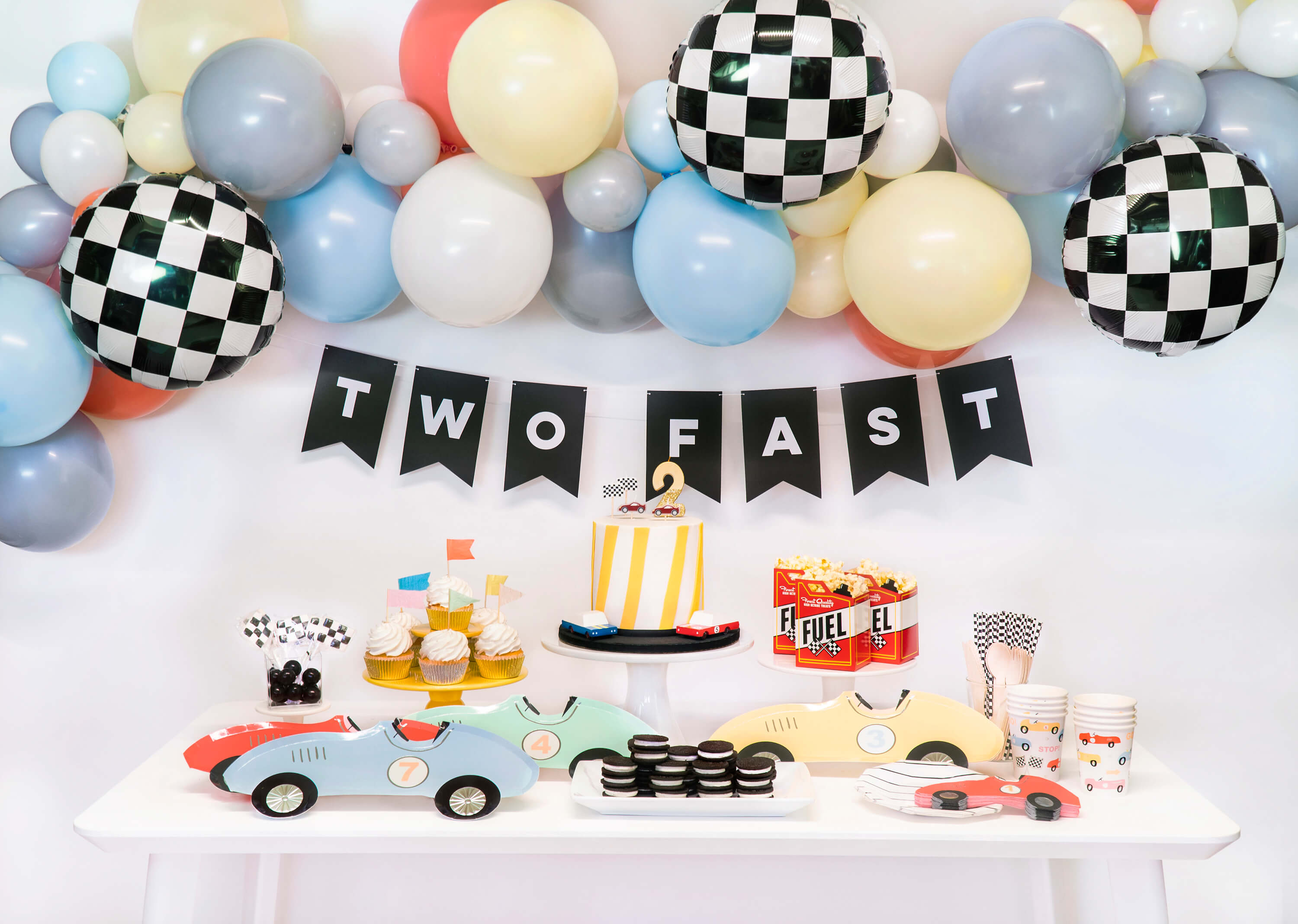 8 Most Popular 2nd Birthday Themes for Your Toddler
Your baby is turning two. How fast! They're now walking and talking and you've survived another year! It definitely deserves a big celebration for this major milestone for you and your little!
While your toddler may have their favorite characters or certain preferences, they're still not old enough to pick a party 'theme' so Mom and Dad still have the chance to help choose or influence the theme of the birthday party. ;)
Not sure which theme to pick? No worries! Today we're going to share the most popular second birthday themes with you and help you mamas and dadas throw a stress-free celebration for your two year old with these thoughtfully curated collections!
1. TWO FAST
Have a little car fan at home? Then you don't want to miss this perfect birthday theme 'Grow Up Two Fast' for your 2-year-old! Decorate a giant number two foil balloon with paper tapes to make roads and mark their milestone in an extra special way! Check out our Car Collection filled with modern car themed party goods!
Image by @samshingcakesnd
2. TWO The Moon
By far one of the most popular party themes for a soon-to-be 2 year old! The colorsh of the space including black, white, and silver make a modern and stylish second birthday party. Your toddler may not know much about the solar system yet but space elements like rockets, astronauts, planets and stars will fascinate kids of any age! Check out our "Blast Off" collection filled with all the awesome space goodies! 
A space themed party works perfectly for a 'Two Infinity and Beyond' birthday. We love this party using our goodies from our Blast Off Collection for a twin's 2nd birthday party! How cool is this?
Two Infinity and Beyond - Toy Story Party
A "Two Infinity and Beyond" Toy Story inspired second birthday party idea is perfect for kids who love Toy Story and want to be just like Buzz Lightyear. You can set up a space-themed backdrop with planets, stars, and spaceships balloons, and place this giant Buzz Lightyear Airwalker foil balloon next to it to set the scene. Use green, purple, silver and white balloons to create a festive balloon cloud. We love these fun alien cupcakes by @katelynroseharper. Aren't they so fun? Check out our Toy Story Collection for a a fun celebration!
4. TWO Wild
A safari party is a perfect gender neutral theme for both boys and girls! With animals like tigers, lions, zebras, monkeys and more, your little wild one will surely love this theme! This can also be turned to a "Born TWO Be Wild" or "In TWO The Wild" theme for a 2nd birthday. Check out our "Get Wild" collection to throw a wildly fun party for your little toddler!
Image by @morningswithmickey
Bonus: our palm leaf plates with these adorable toucan napkins are perfect for a cute TWO-can themed birthday party too!
5. TWO Sweet
Ice cream, donuts, candies… who can resist a 'Two Sweet' themed birthday party? Celebrate your little sweetie's 2nd birthday with our Ice Cream & Sweets Collection with all the adorable party decorations that are literally oh too sweet!
6. Taco TWOsday
What a fun 2nd birthday party theme! Set up a taco bar and throw a fiesta on your little toddler's special day with these fun Mexican themed party goods from our Fiesta Collection. Remember to bring in a piñata! It will be a hit for the whole family!
All aboard! A train-themed party is a fun and exciting way to celebrate your child's second birthday. A Chugga Chugga Two Two! themed 2nd birthday is perfect for toddlers, especially little boys. Decorate the party our train-themed decorations like train shaped tableware, balloons, banners, and streamers. Check out our Train Collection for a modern and stylish celebration!
8. Twotwo Cute
A ballerina themed birthday party is an enchanting idea for little girls who love to dance. A "Tutu Cute" or "Two Two Cute" 2nd birthday party is is perfect for girl toddlers! Set the scene win this large Ballerina Garland Set, top the cupcakes with these adorable Ballerina Cupcake Kit and serve the treats with these gorgeous Ballerina Plates. With elements like tulle, ribbons in the beautiful color of pink, let's twist and twirl!
More Ideas: 
"Two Groovy" is a fun and vibrant retro-themed second birthday party idea that is sure to be a hit with kids and adults alike. Feeling the funk with these groovy retro inspired party goods featuring love and peace elements including these happy smiley face plates, peach checkered pattern plates,  roller skate shaped napkins, daisy shaped balloon and this adorable boho rainbow garland. All you need to do is to serve up some classic retro snacks like popcorn, candy buttons sodas and play some fun retro tunes for a disco dance party!
A fruit-tastic 2nd birthday party theme for your little cutie! With brightly colors, it brings a happy and cheering vibe to the celebration. Check out our "Tutti Frutti" Collection for a fun summer celebration!
It's par-tea time! What a cute 2nd birthday theme for your little toddler girl? Bring in their favorite stuffed animals and have a mini tea party in the garden! Check out our "Pastel Tea Party" Collection and throw a sweet celebration with your 2-year-old! 
We hope you find this helpful! Check out all our curated collections here and choose one for your baby's 2nd birthday celebration!
Xoxo, 
Tai & Yao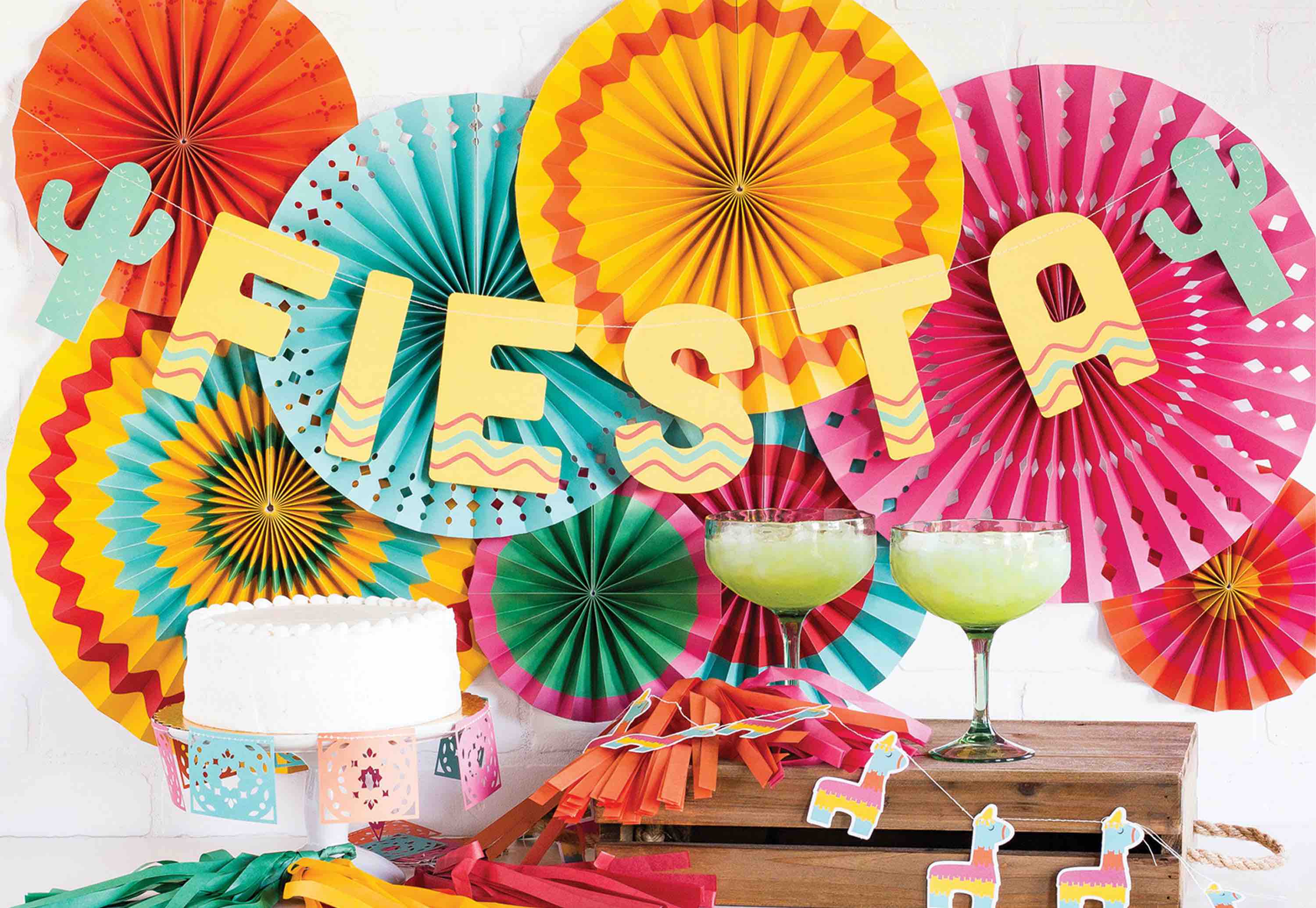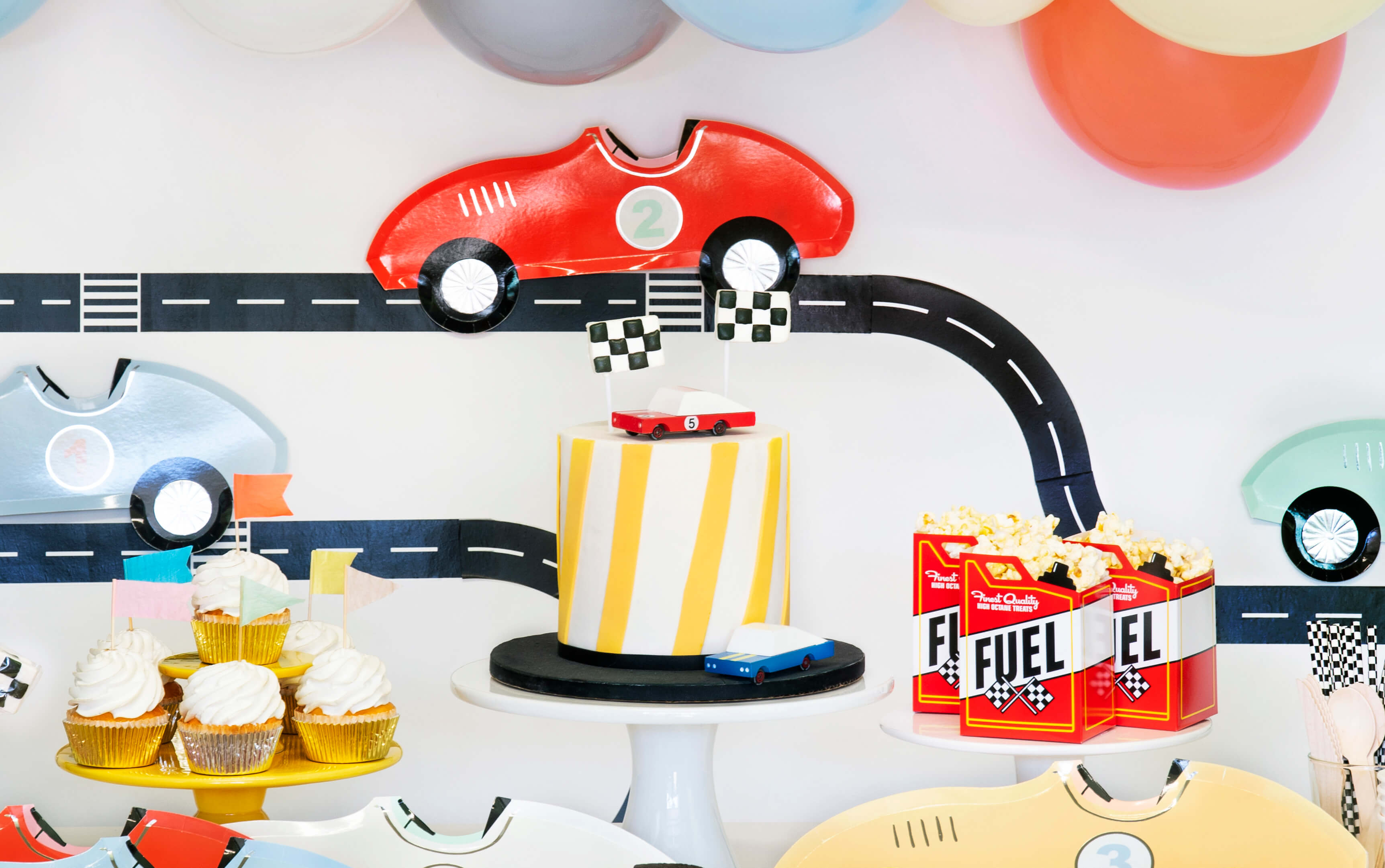 Ideas and tips for kid's race car themed party including decorations, food, activities and more! Read on and get party ready for your next celebration!
Read more